Spotlight On Sam Perez
Hang on for a minute...we're trying to find some more stories you might like.
On January 8, 2018, Sam Perez, a freshman, attended her first Pre-Calculus II class at John Tyler Community College. Advanced mathematics have fascinated Perez for as long as she can remember. She explains, "I've always tested out of my grade level for math, but I began taking harder courses in middle school. I took double-accelerated courses, and this summer, I discovered an opportunity to complete Algebra II; after I concluded that curriculum, I enrolled into college math while taking a Trigonometry class at Midlo."
Although she spends three hours per week at JTCC, Perez finds plenty of time to actively participate in her school community through extensive extracurricular activities. To begin, Perez began the Girls Who Code chapter at Midlo. She decided to begin the Midlothian chapter in an attempt to break down gender barriers; she feels that a major gender gap exists in the coding community; for many more males than females code computers and other technology. Her mission solely revolves around "making a difference in the community by allowing girls a safe space to code".  Additionally, Perez belongs to the STEM Club, French Club, and also competes on the Debate & Forensic Speech team.
Although she moved to Midlo one year ago, Perez has already made a lasting impact on the Midlo community. Still, Perez has big plans for her future; she strives to expand Girls Who Code to core areas of Richmond, saying, "Within these areas, girls do not have access to computers, and most certainly never receive encouragement to code.". Perez also works toward her goal of graduating from Midlothian High School with above a 4.0 GPA and attending the Massachusetts Institute of Technology; when she gets older, she aspires to become an engineer.
Way to go, Sam!
About the Contributor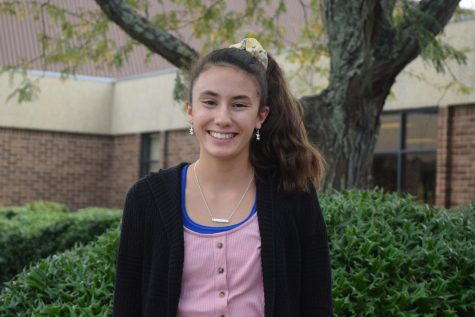 Katherine Krievs, Midlo Scoop Editor-in-Chief