Pursuing His Dream Job At 17
Caleb Giambanco, Up-and-Coming Songwriter
Caleb Giambanco, a Midlothian High School junior, recently recorded two original songs in a recording studio. His passion for the music industry started when his friends joked that he should write a song, but as time passed, he went from seriously considering it to working hard toward his goal. Over the past year, his passion for writing and recording his own music has grown.
Why did you want to start writing your own music?
"Music has always been a big part of my life, and I wanted somewhere to express my thoughts and beliefs for people to hear."
How do you plan on getting your music out there?
"Social media, Sound Cloud, Tune Cord, and through friends."
Who are your inspirations?
"Lil Uzi Vert, Kendric Lamar, Trippie Redo"
What is the process of producing a song?
"First, I have to choose a beat, write a song, produce at a recording studio, distribute it through social media, and then later on, after college, I will start branding them." "The biggest challenge is trying to find melodies that work and sound good together."
Over winter break, Giambanco recorded his first two songs, Atari Love Song and 9 Lives. A few of his friends had inspiring thoughts to share on his music career, including, "It's been a rocky road so far, but if he keeps believing in himself, he can follow his dreams," said by Kwama Nelson. Aiden Hazelrigg added, "I know he has potential," and Immanuel Pierce said, "Just keep believing in yourself, and I know you can get there." Stay tuned to learn more about Giambanco's music journey.
About the Writer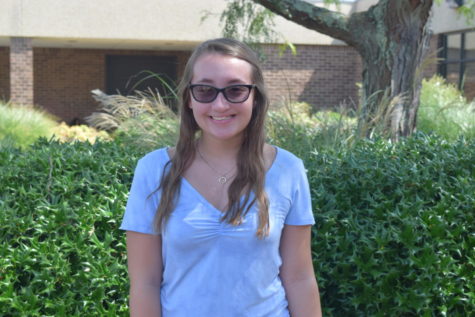 Sarah Moskovitz, Midlo Scoop Staff