Imagining Shakespeare Cast Explores Shakespeare's Versatile Works
Cast Prepares for Opening Night on February 8
Imagining Shakespeare, a script compiled by the Midlothian High Theater Director Katherine Baugher, shares the most vivid and animated scenes from several of Shakespeare's works. Shakespeare entwines words into a new way of seeing the world. Modern audiences may need to draw on prior classroom experience, perhaps remembering their ninth grade study of Romeo and Juliet, in order to follow Shakespeare's sometimes challenging language.
As they began to prepare for the show, the talented cast faced conquering the language and knowing the meaning of each word and sentence. "Shakespeare is known for his eloquence in words, and as high school students, it's kind of hard to communicate the feeling to the audience, let alone understand it," pointed out Samantha Johnson, who plays Henry the VI. When asked how the cast is handling Shakespeare, Baugher replied, "I love the look they get at how sweet the words are. I love their bravery. I love the excitement." 
Katharine Baugher fell in love with Shakespeare at a young age, exclaiming, "I love how wicked Richard the III is. He's the one that sucked me into Shakespeare when I was twelve years old. It made me sound smart." Baugher's passion for Shakespeare can be seen in the sparkling glee in her eyes, as the actors put on a skin-tingling performance. She adds, "I love the richness of the experience for actors, and that we get to work together and communicate it to the audience. I can always see a difference in actors after they've overcome Shakespeare."
Imagining Shakespeare hits the Midlothian High School stage on February 8, and runs through February 10.  If you wish to see heart-soaring love, hysterical comedy, and melancholy tragedy, come see Imagining Shakespeare to experience a fantastical adventure like no other.
About the Contributor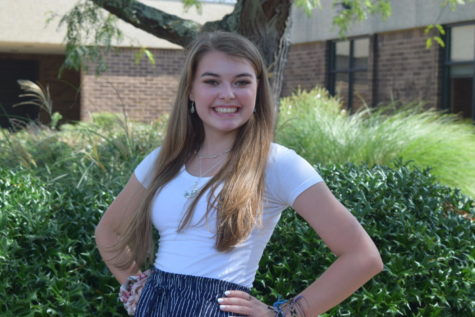 Rachel Bybee, A & E Editor