Indoor Track Preview
Midlo Track Sets Sights on States
For years, the Midlothian indoor track team has brimmed with elite runners prepared to win. Under the leadership of Coach Stanley Morgan and Coach Dan Ward, this season aims to be no different. With the close of cross country season, Midlo track athletes have begun their training on weekdays, working tirelessly as they enter meet season. Coming off of last year's success, the 2017-2018 indoor track team is stacked with returning runners looking to improve and newcomers with immense potential. 
Last year's team experienced success at states with the girls placing 3rd and boys placing 6th among tough 4A competition. Madison Anderson, Erin Babashak, Addison Sanders, and Ashlyn Ferguson dominated the girls competition by placing in the state meet. Pole Vaulter McKenna Dunn also placed and just recently committed to VMI for track. On the boys side, Josh Rominger and Court Warfield placed in the 1600 meter run, and Lucas Via won the high jump.
As the new season rolls in, Midlo track aims for these state standards once again. The team lost key runners Anderson, Via, Rominger, and Warfield to graduation. This loss will be made up by an abundance of strong returners, such as: Anderson, Babashak, Sanders, and Dunn. The coaches will count on these athletes to lead the team to another rewarding season. Coach Morgan's main goal for this season is to win regionals and place well in states, as they have in years past. He described this year's team's strengths as "being well balanced and hopefully able to cover every event." .
Under the lead of Coach Matthew Hutchings, the throwers are coming in with a solid returning team as well. On the boys side, Brayden Straib was an all-region shot putter as a junior, coming close to a state-qualifying throw last year. Noah Smith will also help the team go far with his 36 foot throw. On the girls side, seniors Nia Lloyd and Tori Ann Hamilton each have promising talent when it comes to shot put. Coach Hutchings explained, "Both sides have strong returners in shot put. They are veterans and know what it takes to compete against the best. They are very hard workers who take their craft very seriously." His goal for this season is to send four throwers to regionals and at least two to states.
The track team has already participated in its first meet on Monday, December 4, and Tuesday, December 5, at Manchester High School. Their next meet will take place on December 15th at Woodberry Forest. 
Good luck to Midlo Track as they take on their indoor season.
About the Contributors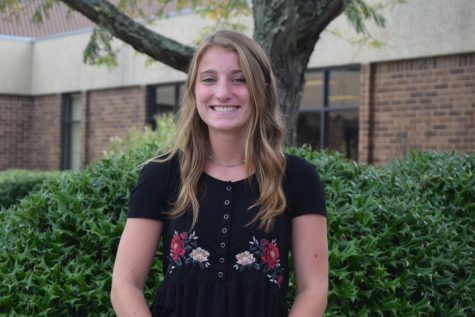 Maddie Burke, Copy Editor
Maddie Burke, Class of 2021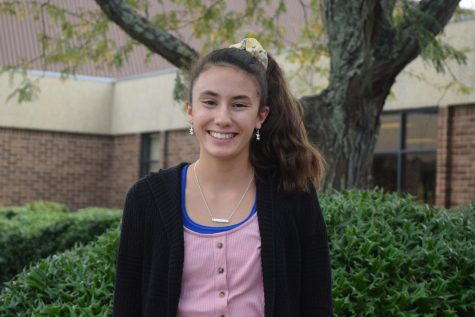 Katherine Krievs, Midlo Scoop Editor-in-Chief