Midlo Basketball Looks Toward a Successful Season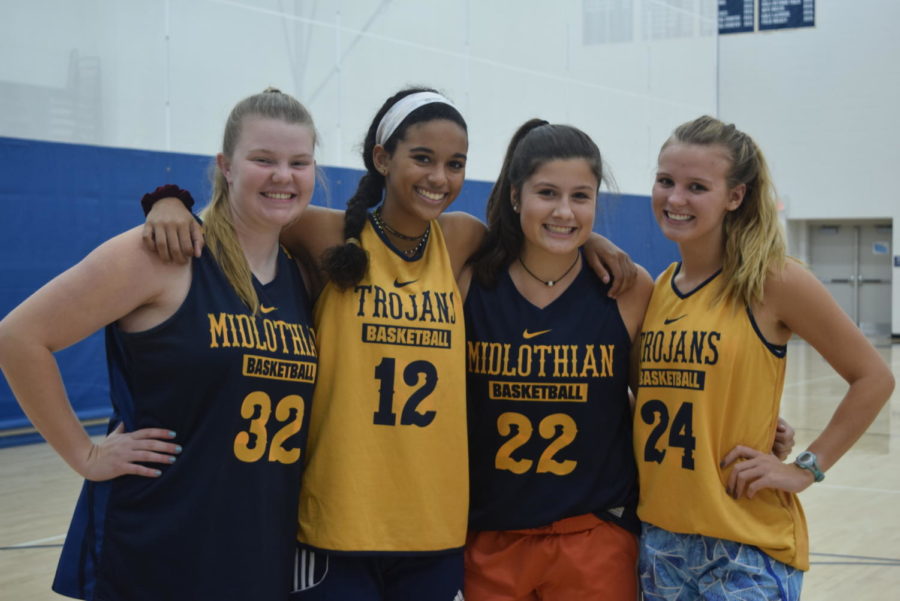 Under the leadership of Coach Adam Layton, Midlothian Girls Varsity Basketball begins the season with determination and an abundant amount of athletic talent. Last year's team closed the season with a record of 16-12, with a loss in the state quarter finals. With the end of the season brought a loss of many talented seniors, including: four-year starter, Tina Lindenfield, now playing at Radford University, Elizabeth Vincent, now playing at Virginia Wesleyan University, McKenna Steele, Jaylin Luster, and Amy Goodman. The coaches chose teams for the 2017-2018 year following tryouts held on November 6th and 7th.
With only four returning varsity players, Nia Lloyd, Irish Kulas, Alexis Kelley, and Morgan Gilbert, this season brings many new players into the mix. Two juniors and three sophomores made varsity, along with four freshmen, a larger amount than ever before. Among the new freshmen is Abbie Campbell, a skilled athlete already verbally committed to Virginia Tech for softball. Although the team is young, it is full of depth, athleticism, and the passion to go far.
Coach Layton commented, "I think we will have a fun and successful season. The greatest thing about this year's team is the energy and tenacity in which we will play." With the past five years bringing a 78-47 record and two trips to State, Midlo aims to go far with yet another prosperous season. 
Come support the Girl's Varsity Team as they take on Prince George at home on November 20, 2017. 
Midlothian 's Boys Varsity Basektball team kicks off their season with a stacked defense and a desire to win. They finished last season with a 4-19 record and the loss of two players, Lucas Via and Rico Coleman. Tryouts took place on November 6th and 7th, during which the coaches chose the 2017-18 JV and varsity teams. Because of their commitment to the program, Will Brown and Justin Penn were named captains, as they come ready to lead the team throughout the season. Senior Omar Jackson and junior Will Pomeroy return as the most experienced players, having started since freshman year.  Hunter Neff joins the team as the only underclassman, as well as lead JV scorers Henry Davis and Mason Schlensker.
The team has high hopes for the season, coming off of a 9-0 record at the NC State Team Camp that took place this summer. Coach David Brohl explained that his primary goal this season is "to get the team to be comfortable in the fourth quarter when the pressure is the highest". This will help prevent further losses like the ones last year when the team would fall behind by only a few points. Coach Brohl summed up their efforts by saying, "Our bunch last year found ways to lose. This group needs to find ways to win."
Come out and support the guys at Thomas Dale High School on Saturday, November 18, 2017.
About the Contributor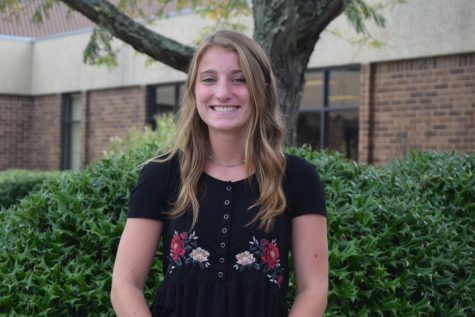 Maddie Burke, Editor-in-Chief
Maddie Burke, Editor-in-Chief, Class of 2021