Midlo Dives Into Swim Season
2017-2018 Midlothian High School Swim Team
High school swimming was formed in 2015, as a parent-run and funded club sport, in Chesterfield County. Midlo swimmers made history in the pool, competing against other schools, during the first season of high school swimming. At the start of the 2017-2018 school year, the MHS swim team became a VHSL team sport. Gene Bryson is the coach for the swim team., and Mrs. Georgann Wilkinson has acted as parent sponsor since high school swimming began.
During the 2016-2017 season, Midlo alumnus Camryn Curry earned 8 different league records for girls. Midlo alumnus Erin Geizsler occupies the leading times for Midlo girls in 50 Back. Midlo alumnus Justin Rich received a league record in the 200 IM. Sophomore Alexi Gentz keeps the top times for Midlo boys in the 50 Free and 100 Free; while as junior, Maclane Self has top times for Midlo boys in 200, 500 Free, 100 Breast, and 200 IM. Junior Dominik Flisiak holds the top times for Midlo boys in 50 Back and 100 Back. Midlo alumnus Bradley Jenkins achieved the top times for Midlo boys in the 100 Fly.
On November 13th, the team will hold a winter sports parent meeting at 6 pm in the closed commons. November 14th is the last day to buy spirit wear. A t-shirt is required, but other spirit wear is encouraged. On Wednesday, November 15, at 7 pm in the closed commons, MHS swim team will hold an informational meeting for parents and swimmers, giving them the opportunity to meet the coaches. Swim practices will take place immediately after school at the Midlothian YMCA between 2:25 and 3:25, Monday through Thursday.
Leave a Comment
About the Contributors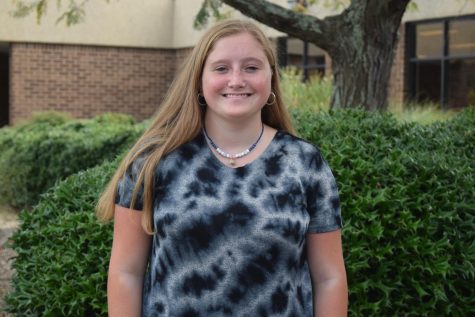 Emily Gundel, Midlo Scoop Staff
Emily Gundel, Class of 2021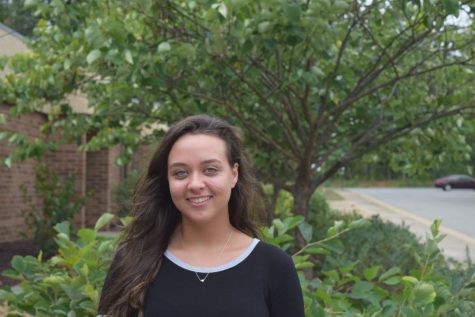 Dreya Fernandes, Staff Writer
Dreya Fernandes, Class of 2018