Library of Congress Sponsors Writing Competition
Letter About Literature Competition- Deadline: December 9, 2017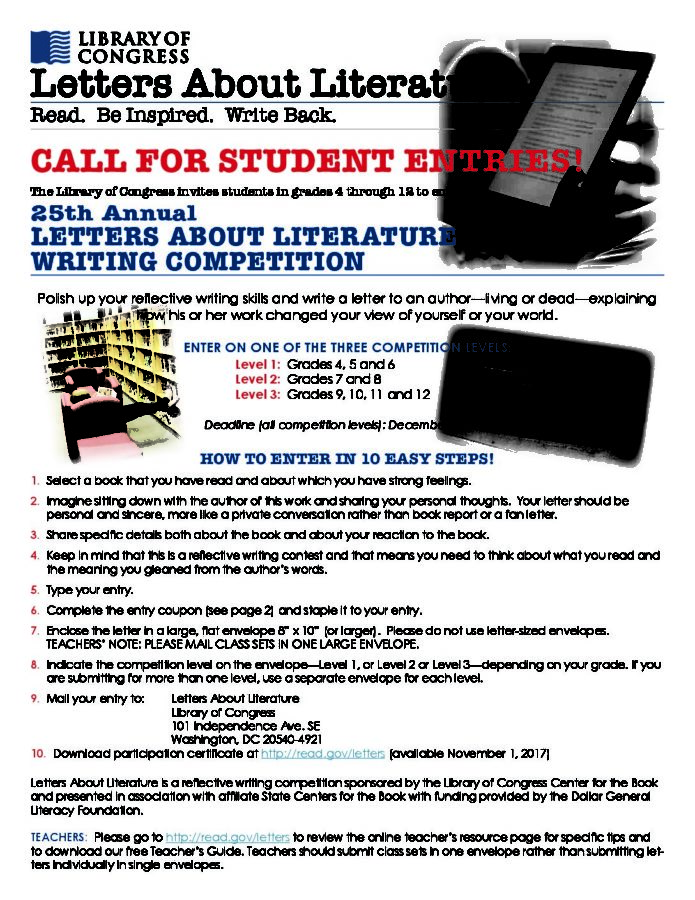 Letters About Literature Competition
Sponsored by the Library of Congress
Students are asked to read a book, poem, or speech and write to the author (living or dead) about how the book affected them personally.
Letters Due Date: December 9, 2017
Contest Entry Form: LAL Flyer Dec 9.pdf
Midlothian High School will send letters to:
Letters About Literature
Library of Congress
101 Independence Ave. SE
Washington, DC 20540-4921
See your English teacher or one of our librarians if you have questions!