Rizzo Enjoys the Spotlight
Freshman Nicole Rizzo Plays Sally in You're a Good Man, Charlie Brown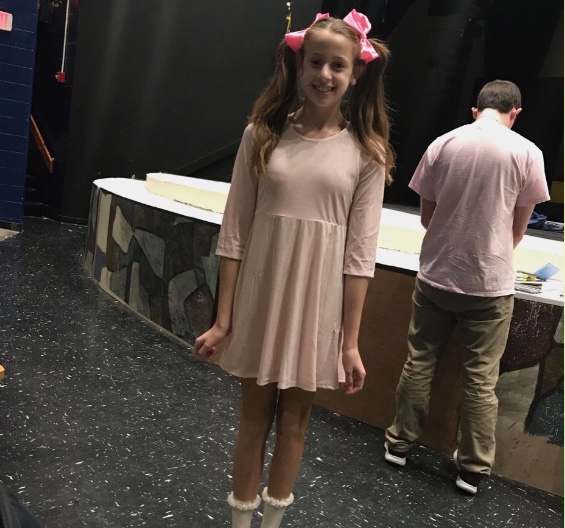 Considerable excitement and buzz surround the upcoming Midlo musical, You're a Good Man, Charlie Brown, which runs from November 16-18. Freshman Nicole Rizzo landed the coveted role of Sally, one of only six leading parts: Charlie Brown, Snoopy, Sally Brown, Schroeder, Lucy Van Pelt, and Linus Van Pelt.
How long have you been in theater?
I did community performances when I was little. Throughout elementary school, I stopped, but whenever there's a chance to get on stage in front of everyone, I was always first to raise my hand.
Have you been in any other plays?
I did my first musical, The Music Man, in 6th Grade. I continued in 7th grade play[ing] Molly in Annie. Then in 8th grade, I played Teenage Fiona and a fairy tale creature in Shrek: The Musical.
What inspired you to do theater?
I always loved singing. As a child, I did singing lessons. When I first heard of musicals in 6th grade, I didn't know what the play was, but I was still excited to try out. I got my first callback, and I didn't know what it was, so I held the paper up to my sister, and [my family] shouted and cheered. Most of my inspiration comes from my sister Stephanie, a singer too until she graduated. She was always in the musicals. 
Do you have any idols who inspired you to do theater?
When Peter Pan live came out and was shown on stage, I turned to my mom and said, "Mom, I want to be on Broadway.".  She told me that not everyone gets in, and I told her, "I'm still going to try.".
Is it rare for a freshman to ear, one of the leads in a school play?
Where I was from in New York, yes, very much.  Only the 8th graders got the leads in the school play. It was rare for a 6th grader to get any leads, but when I came here, the first thing I asked Mrs. Baugher was, "How does it work with the grades getting different parts?" She told me that she gives roles out to the people she thinks can handle them the best.
 Why did you audition for You're A Good Man, Charlie Brown?
I grew up with my family watching the Charlie Brown special every holiday. I didn't even know it was a musical until now. After watching it online, I fell in love with the music. At the time, I was on competitive gymnastics and running for treasurer. However when auditions came around, I could not stop myself from trying. The day before the cast list came out, callbacks got canceled, and I knew I had to choose between running for treasurer or the musical. It was a huge risk though because I didn't know what part I would get. After receiving news later that day from my friends that I got the role, I cried and called everyone in happiness. 
About the Contributor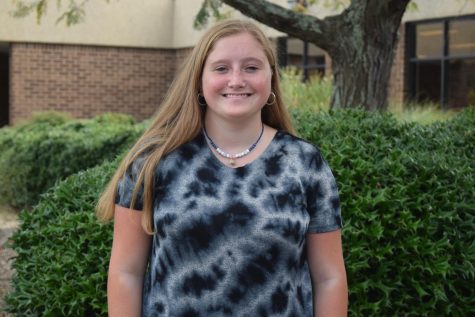 Emily Gundel, Midlo Scoop Staff
Emily Gundel, Class of 2021