Tag, You're It!
Tag Day Raises Money for Midlo Marching Band
On the morning of Saturday, September 16, 2017, Midlothian color guards, dancers, and band students gathered to begin Tag Day, their largest fundraiser of the year. The open commons brimmed with students dressed in uniform, eager to get out on the streets. In preparation, everyone gathered around tables to stuff envelopes with coupons and flyers. After hundreds of envelopes and a quick speech from band director, Gordon Rawls, the students formed into groups and departed.
Although the day was brutally hot, the performing arts students traveled from house to house, asking for donations and spreading awareness about the program. Friendly faces interested in learning about the program and happy to contribute greeted most. If no one answered, they left an envelope with contribution information behind. After hours of hard work, the Marching Band members mingled during a quick pizza lunch, and then headed back out to secure more donations until they had completed the routes. At that time, the students returned to the school and handed in their hard earned money.
Their endeavors brought in $10,652, but they hope that donations continue to roll in through the mail. These donations provide crucial support for the program,  funding essential items, such as: transportation, music, and instruments.
For the students, Tag Day not only helps raise money, but it also helps them get to know the people living in the area. Zinzi Symister, a band student, said, "It was a fun and interesting way to raise money for all band programs. Along the way, [we] made connections, met MHS alumni, and interacted with the community." It looks like this Tag Day was the kickoff to a great year for the Trojan color guard, dancers, and band.
About the Contributor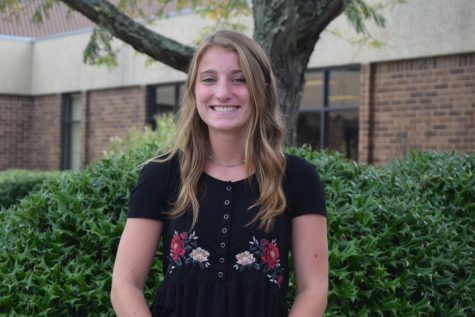 Maddie Burke, Editor-in-Chief
Maddie Burke, Editor-in-Chief, Class of 2021