Teachers Recognizing Teachers: September Recipient
Mr. Steven Scherer, Career and Technical Education Department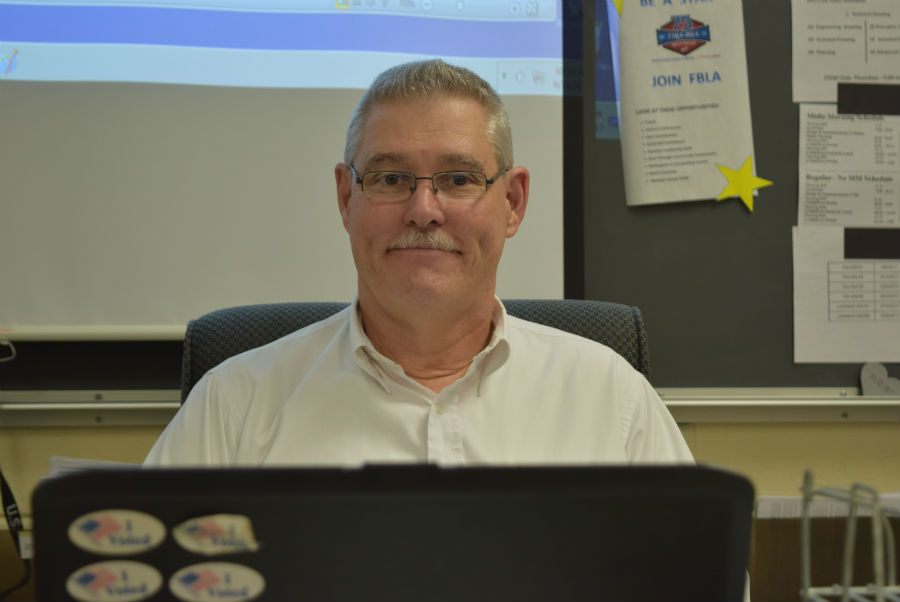 Every month, one teacher is recognized for their outstanding work with faculty and students alike. On Wednesday, September 13, 2017, Mr. Gordon Rawls, the last recipient of the 2016-2017 school year, handed off the Teachers Recognizing Teachers trophy to Mr. Steven Scherer. Mr. Rawls explained that whenever he heard his students talk about their favorite classes, Mr. Scherer was always mentioned because of how fun and exciting he made his Career and Tech classes. Congratulations, Mr. Scherer, for this amazing honor.
How did you feel about receiving the Teachers Recognizing Teachers award?
Very humbled. I know there are so many teachers in this school who should have this award tattooed on them. I have the blessings of great administrative & parental support, and lots of cool toys that keep my project-based classes fun. It really makes my work here a pleasure. I don't think I deserve an award for that.
When did you decide you wanted to become an educator?
Well, way back in my senior year in college in Fresno, California (1979) there was this cute girl who was at a recruiting table for the Peace Corps. I wound up in Central America and later in Central Africa building vocational-ed schools & training mechanics. Throughout it all, I've never really thought much about being an "educator." Instead, I've tried to keep it simple & focus on getting the andragogy right. I feel if you can do that, the rest falls into place.
What do your students mean to you?
I have been in front of students all over the world  & I can say I've really enjoyed exchanging ideas with them. They've helped keep my mind active. I've learned something new from them almost every day.  I see each student on his/her own personal journey in which I serve only a very small facilitative part. My hope/goal is to meet each one at their level, make it positive, and help them be incrementally more successful every day.
What has been your biggest life achievement?
There are a plethora of wide-ranging milestones I've passed on my personal journey. Each has contributed in a different way. I look at my life in 3 stages: Learning, Earning, & Giving Back. If I had to pick just one as my biggest achievement, it would definitely be the head count of the people I have been privileged to help along.
If you won the lottery, what would you do with your new money?
I've already been a winner in life's lottery. And, I found out it's not about the money. It's about the quality of life. Some of the best times I've had were when I was the poorest. But, if I had to pick one cause to work on beyond my years at Midlo, I'd probably start with orphanages.
About the Writer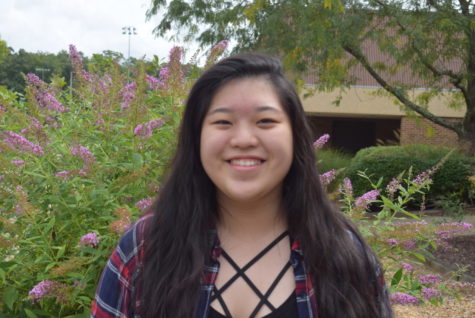 Anna Chen, Midlo Scoop Staff