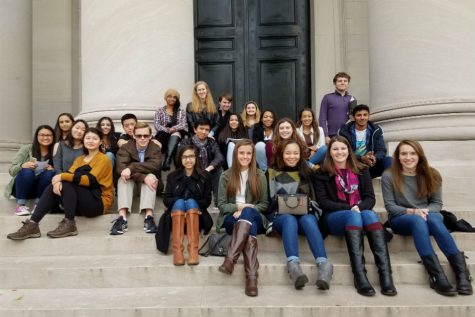 Nabiha Rais, Staff Writer

December 2, 2016
Connecting with artists and their lives through artwork is an essential factor to enhance imagination, creativity, and inspiration. In order to attain a new perspective of the art from Spain, Spanish teacher Sra. Travis Jimenez and International Baccalaureate (IB) Spanish IV, V, and VI students connected wi...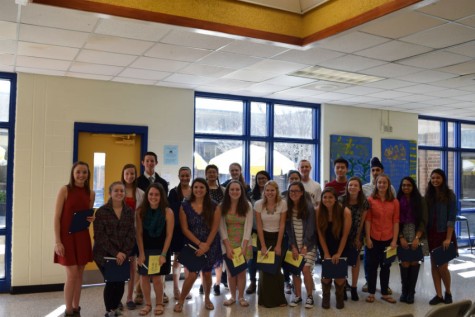 Dominique Spencer, Page Editor

March 25, 2016
 On Thursday, March 17th, at 2:00 pm, La Sociedad Honoraria Hispánica welcomed inductees. Those who had taken Spanish for four plus year with a B+ average, who actively spread Spanish cultural awareness met the requirement to join the society. Sra. Travis Jimenez, who teaches IB Spanish 5 and 6 a...