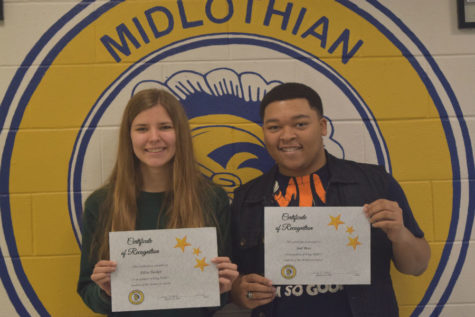 Ashley Manheim and Principal Shawn Abel

March 13, 2017
Male Student of the Month: The March Male Student of the Month is a very charismatic and creative young man. This student proves his dedication to Midlo on a daily basis, but one thing he did for the school that really made him stand out was when he approached Principal Shawn Abel about shari...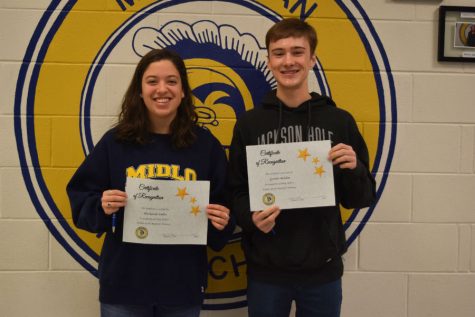 Principal Shawn Abel and Ashley Manheim

February 15, 2017
Ms. Mackenzie Fuller, Midlo's February female student of the month, ranks in the top 1% of her class academically.  She takes very challenging courses and works extremely hard to consistently earn outstanding grades.  Her teachers commend her work ethic, quality of work, and outgoing personality. Whil...