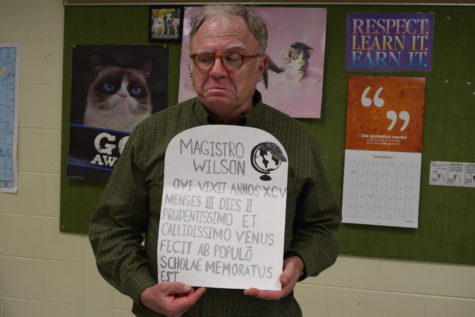 Marisa Ruotolo, News From the Classroom Editor

October 22, 2018
During the weeks approaching Halloween, Mrs. Amy Petersen celebrates the spooky holiday with Latin tombstones. Mrs. Petersen constructed a Project-Based Learning assignment for her Latin students to make a tombstone, monument, or triumphal arch. This assignment aligned with the end of their Roman Inscriptions...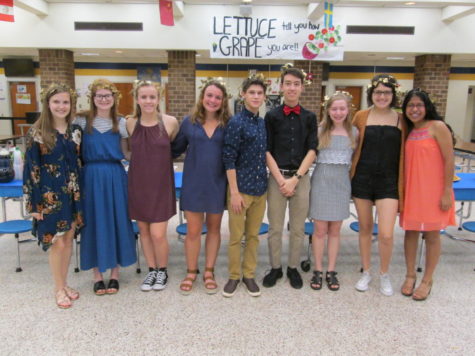 Caitlin Woods, Sarah Moskovitz, and Mrs. Amy Petersen

June 1, 2018
On Tuesday, May 22, 2018, Latin students attended the 2018 Latin Banquet, held after school in the open commons at Midlothian High School with special guest, Mr. Robert Gifford. The banquet celebrated the accomplishments of all Latin students, including the National Latin Honor Society induction and th...