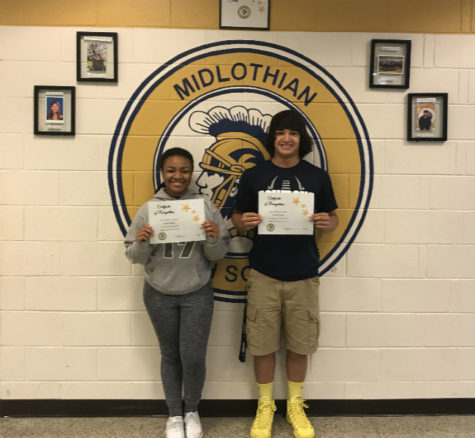 Principal Shawn Abel and Ashley Manheim

May 9, 2017
The female student of the month has a great desire to learn, along with an incredible work ethic, both in and out of school, as she works long hours at her job. Her beautiful voice is known by many, as she has been an active member of Midlo's award-winning chorus program for many years. As a student...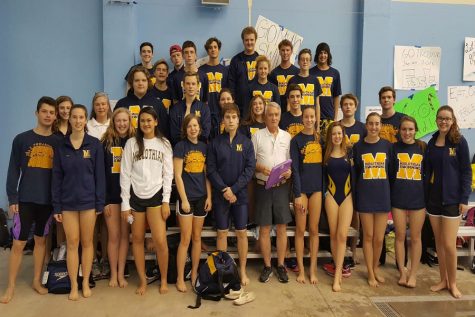 Dreya Fernandes, Staff Writer

January 25, 2017
Traditional high school sports, such as football, lacrosse, and soccer, draw wide support from the school and community. However, some sports need to forge a new path. Midlo's swim team stands poised to do just that.  Swim captains Bradley Jenkins and Camryn Curry, in collaboration with co-captains, Ma...