Congrats! May Students of the Month
Midlo's May Students of the Month: Lauren Roper and Matthew Rice
The female student of the month has a great desire to learn, along with an incredible work ethic, both in and out of school, as she works long hours at her job. Her beautiful voice is known by many, as she has been an active member of Midlo's award-winning chorus program for many years. As a student leader, she begins every day at Midlo on a cheerful note as she shares the morning announcements. This young lady is also always willing to help someone in need, as demonstrated recently when she went above and beyond during the National English Honors Society Book Drive, staying after school to count and organize books, as well as volunteering her time and energy to load boxes into cars to ensure that kids across the county have something to read this summer. Her leadership and positive attitude at Midlo is greatly appreciated, and whether she goes directly to college or joins the military, she is going to find success and continue to positively benefit many others in her lifetime.
Congratulations, May Female Student of the Month, Ms. Lauren Roper!
The male student of the month is known by many as an extremely dedicated, hardworking, and talented young man. Aside from his excellence in the classroom, one thing that makes him stand out is his never-fading smile, amiable personality, and friendly persona that is revered by many at Midlo. He greets everyone with a big smile and treats everyone with the utmost respect. His teachers commend him for his strong work ethic and are even more impressed by his never-wavering, positive attitude. He is always willing to go the extra mile to help people, as demonstrated when he stayed late to help clean up after prom. Along with being extremely helpful and kind, this talented young man also contributes by leading the award winning Trojan Drumline. 
Congratulations, May Male Student of the Month, Mr. Matthew Rice!
Leave a Comment
About the Contributors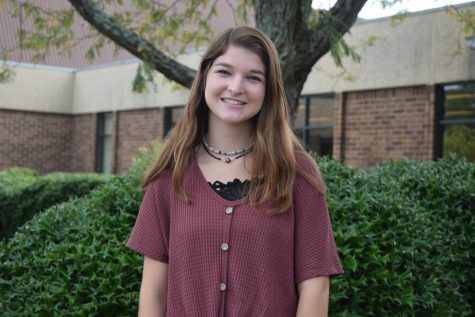 Ashley Manheim, Midlo Scoop Editor-in-Chief
Ashley Manheim, Editor-in-Chief, Class of 2020