Swimming With Kindness
Midlothian Swim Team's Positive Team Approach
Hang on for a minute...we're trying to find some more stories you might like.
Traditional high school sports, such as football, lacrosse, and soccer, draw wide support from the school and community. However, some sports need to forge a new path. Midlo's swim team stands poised to do just that.  Swim captains Bradley Jenkins and Camryn Curry, in collaboration with co-captains, Matthew Rice and Katie Daniluk, offer the leadership the swimmers on this new school sport need. Junior Katie Daniluk  says, "It feels amazing to be a part of such a great team and to be able to encourage everyone to do their best."
The team's strength shows through their congratulatory cheers as one of their own glides through the water. Sophomore Elizabeth Czenczek exclaims, "We are a really strong team; we are always building each other up and cheering loudly during each of our meets." Daniluk further elaborates on the energy of the team, stating, "The team's support and energy is incredible! Everyone is always up at the blocks cheering on our teammates and congratulating them on their performances."  About the team's most recent meet against Monacan,  Junior Matthew Rice observed, "Going into the final event, the guys were only down by 6 points (80-74), and this was a relay, so it was definitely worth many points. Monacan has a lot of really good year-round swimmers and, unfortunately, they just happened to have a better night than we did." 
Midlothian High School's competitive swim team shares an admirable supportive spirit towards each other. They exude that positivity and the belief that there is "no, I in team", hallmarks to successful teams. That sportsmanship, coupled with talent, truly makes Midlothian High School students proud to call Midlo Swim our team.
About the Contributor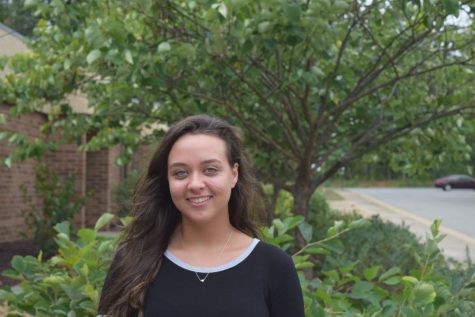 Dreya Fernandes, Staff Writer
Dreya Fernandes, Class of 2018