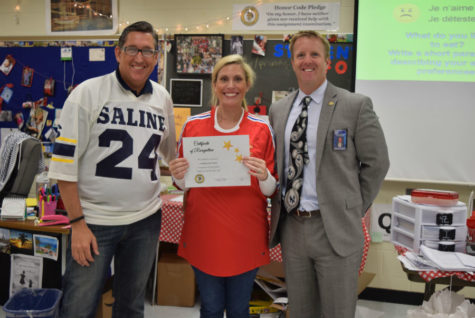 Dreya Fernandes, Staff Writer

May 30, 2017

Filed under Spotlights
Congratulations, Madame Lindsay Garrison, for being named Midlo's June Employee of the Month. Mme. Garrison consistently exhibits an upbeat attitude in her French classroom at Midlothian High School. This semester, she won the PBL (Project-Based Learning) Challenge for the secondary level with her s...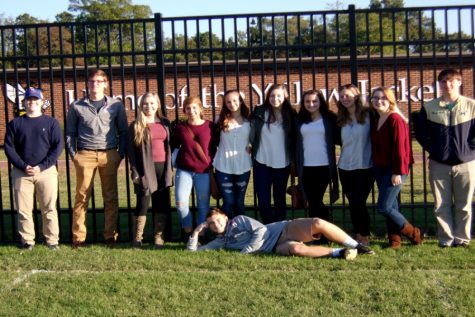 Ellen Tucker and Madame Lindsay Garrison

November 9, 2016

Filed under News from the Classroom
On Monday, October 24th, French 4 students in Madame Garrison's class traveled to Randolph-Macon College, where they took a tour of the campus, heard about Study Abroad opportunities in French speaking countries, and participated in a French cinema class. Throughout the field trip, students under...