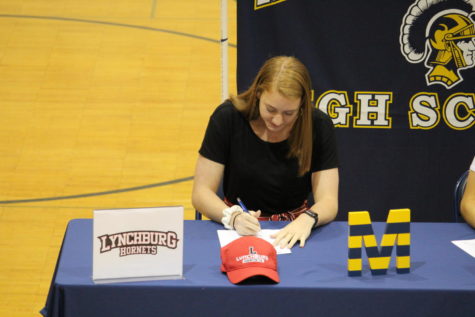 Maddie Burke, Sports Editor

April 21, 2019
Every year, Midlo sends elite athletes to compete at the collegiate level. On Wednesday, April 17, 2019, senior Abbi Leeper joined these athletes, as she signed to play volleyball at University of Lynchburg for the fall of 2019. Leeper's passion for the sport began 6 years ago when she switche...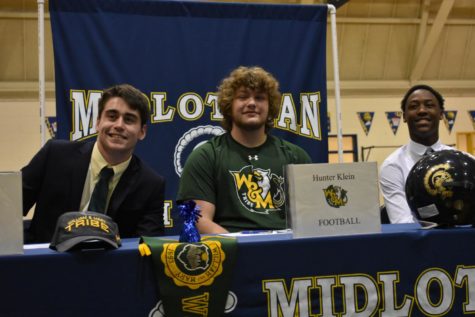 Erin Junkmann, Midlo Scoop Staff

February 7, 2019
Every year, the Midlothian High School Athletic Program produces numerous athletes that have committed to play the sport they love at the next level. On Wednesday, February 6, 2019, Midlo Activities Director Mrs. Shea Collins welcomed families, friends, and coaches into the Auxiliary Gym to celebrate e...