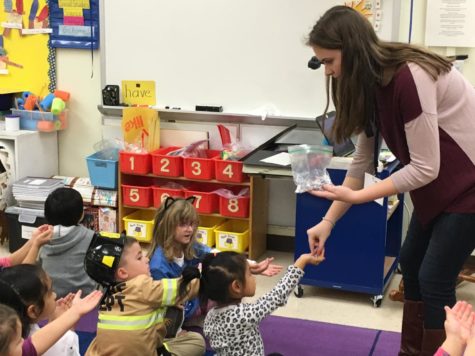 Joy Li, Midlo Scoop Staff

November 29, 2017
In her second year of taking Service Learning, senior Megan Adamik has the opportunity to travel down the road to the neighboring elementary school, J.B. Watkins, to work with Mrs. Michele McMullen's kindergarten class. On November 20, 2017, Adamik began her lesson with story time, reading a Thanks...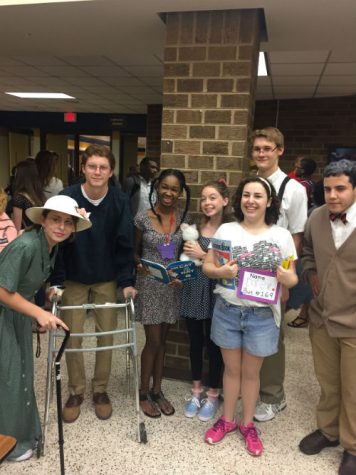 Emily Peachee, Staff Writer

April 27, 2016
Quite a generation gap existed for members of the senior class when they arrived on Wednesday, April 27, dressed up as feeble senior citizens and energetic kindergarteners. Numerous sets of pigtails bounced around the halls, as senior girls dressed in their cutest overalls and childhood outfits. In...