Senior Spirit Week: Kindergarten vs. Senior Citizen
Hang on for a minute...we're trying to find some more stories you might like.
Quite a generation gap existed for members of the senior class when they arrived on Wednesday, April 27, dressed up as feeble senior citizens and energetic kindergarteners. Numerous sets of pigtails bounced around the halls, as senior girls dressed in their cutest overalls and childhood outfits. In contrast, a fair number of girls with curlers in their hair donned their most outdated outfits and used canes to guide them through the halls. Alongside the girls, Midlo boys wore snazzy suspenders and reading glasses to top off their senior citizen outfits, while using the support of walkers to reach their destinations. All in all, Kindergarten vs. Senior Citizen Day proved another success for the senior class, and students cannot wait for Thursday's theme, Career Day.
About the Writer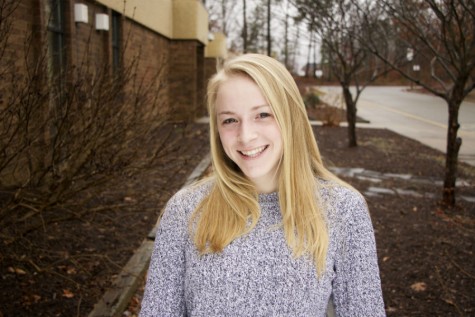 Emily Peachee, Midlo Scoop Staff
Emily Peachee, Class of 2017