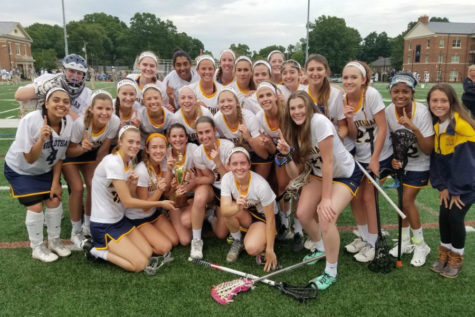 Ellen Tucker, Staff Writer

March 3, 2017
After winning the Conference 20 Championship last year, the Midlothian girls lacrosse team hopes to advance even further this season. The girls prepared for their season by participating in an indoor league at XL Sports World. Each Saturday, the girls played full-length games with players from other...
Sydney Van Horn and Emily Peachee

April 18, 2016
At 7:00 pm on Wednesday, April 13th, the Midlothian Varsity Girls' Lacrosse team took the field against their long time rival, the Cosby Titans. Junior Nora Mulroy said, "Cosby is definitely going to be one of the hardest team we will play this season," but with the home team field advantage on their ...