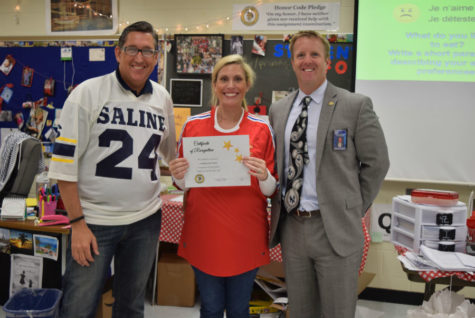 Dreya Fernandes, Staff Writer
May 30, 2017
Filed under Spotlights
Congratulations, Madame Lindsay Garrison, for being named Midlo's June Employee of the Month. Mme. Garrison consistently exhibits an upbeat attitude in her French classroom at Midlothian High School. This semester, she won the PBL (Project-Based Learning) Challenge for the secondary level with her s...