A Month of Pride and Celebration
June Marks LGBT Pride Month
Friday, June 1, marks the beginning of Pride month for the LGBT community. The Lesbian, Gay, Bisexual, and Transgender community is an umbrella for different sexual identities and genders, such as pansexuality, non-binary, and asexual. This month represents pride in one's identity that isn't straight or cisgender after many years of oppression. Pride Month is one of celebration and joy, but it hasn't always been this way.
The history of Pride Month originates in New York City. On June 28, 1969, police raided Stonewall Inn, a popular LGBT establishment, located in Manhattan, New York City. The Bureau of Alcohol, Tobacco, and Firearms officially ordered the raid due to liquor bottles without stamps,which indicated bootlegged alcohol, but many believed the raid occurred as an excuse to make arrests in the LGBT community.  As Stormé DeLarverie was roughly hauled into a wagon by the police, she yelled, "Why don't you do something?" Inspired by this, the patrons fought back, starting a riot that continued for days. Many years later, during his presidency, Barack Obama dubbed the Stonewall Inn the first national LGBT monument.
However, despite the LGBT community's turbulent history, Pride month is one of celebration and happiness. Cities across the nation honor the month by hosting Pride festivals. During these events, people flood the streets, decked in glitter, rainbow flags, and colorful clothes. Richmond is an avid supporter of the LGBT community, although the actual pride celebration does not occur until September. Every year on the fourth Saturday of September, the city hosts PrideFest, a festival filled with fun activities, food, and musicians. Tens of thousands of Richmond citizens travel to Brown's Island to support the Commonwealth's large LGBT community. This year, PrideFest will take place on September 24, 2018.
Pride month provides a safe space and time period for people to feel comfortable with who they are. The LGBT community has made great strides, especially in the past decade with the legalization of same-sex marriage across the United States in June 2015. According to The Pew Research Center, 92% of the American LGBT community have said that they feel more accepted today than they did 10 years ago. For those who need additional support, Side by Side is a safe place for questioning and LGBT children and teens, which provides one-on-one and group sessions and talk about appropriate topics.
About the Contributors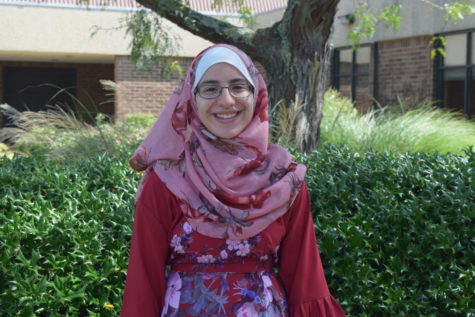 Nour Goulmamine, Midlo Scoop Staff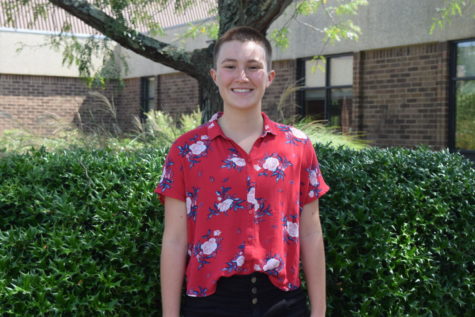 Marisa Ruotolo, News from the Classroom Editor