Erin Junkmann, Midlo Scoop Staff

March 27, 2019
On Thursday, March, 21, 2019, the Midlothian High School Science National Honor Society welcomed new inductees into the Society in a ceremony with a reception following.  At the beginning of the ceremony, President James Davis and Vice President Devyn Vernier addressed the inductees and their families about...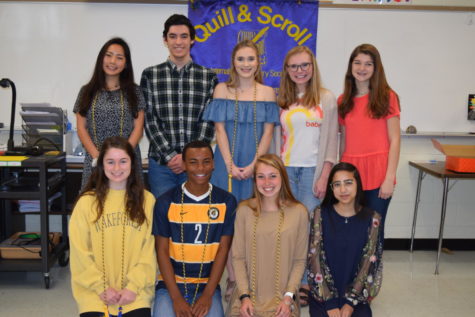 Merrill Livingston and Katherine Krievs

April 13, 2018
On Thursday, April 12, 2018, the Quill & Scroll International Honorary Society for High School Journalists inducted ten new members during Midlo Morning. As an inductee, each student met the requirement of having a 'B' average and executing superior work in their respective publication classes. ...