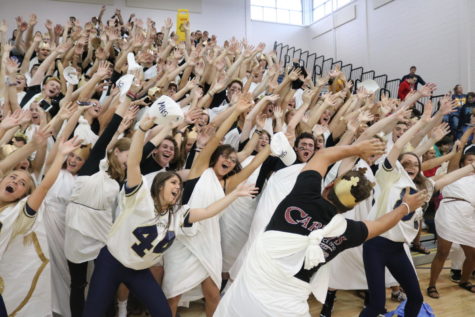 Ashley Manheim, Zoe Kopidis, and Sophie King

October 17, 2017
On Friday, October 13, 2017, waves of students poured into the Midlothian High School gym with excitement lighting up their faces, as the much-anticipated first pep rally of the 2017-2018 school year kicked off. Large seas of green (freshmen), red (sophomores), blue (juniors), and white (seniors) crowded ...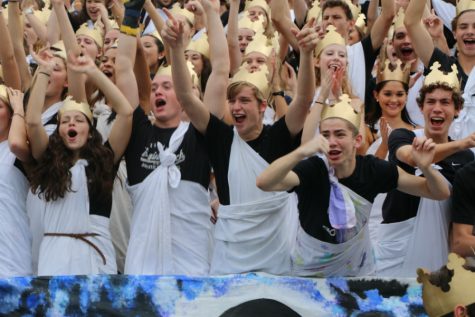 Ashley Manheim and Emily Junkmann

October 12, 2016
On October 7, 2016, students gathered in the football stands for the first outdoor pep rally of the year. A strange sort of calm settled over the students, as they mentally prepared to go absolutely bananas. After raiding every single family member's closet and making whomever owns Party City a very...