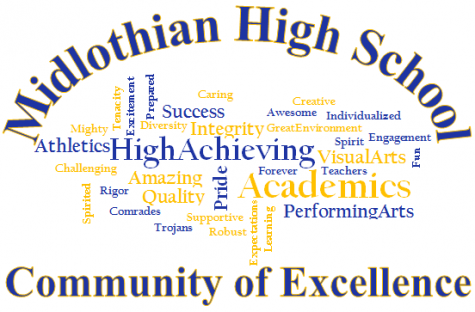 Ashley Manheim, Staff Writer

November 21, 2016
Midlo's Community of Excellence wordle means much more to the students and staff members than just a bunch of words on a piece of paper. It puts the school's purpose and substance into words and represents its sense of community and family. Academics, athletics, and the arts all create the b...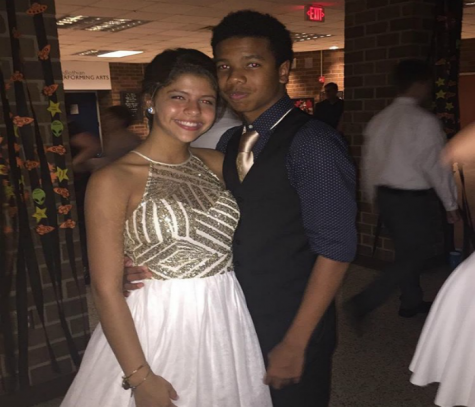 Ashley Manheim, Staff Writer

October 11, 2016
Freshmen, sophomores, juniors, and seniors could not have prepared for the level of excitement that was the Midlothian High School 2016 Homecoming Dance. The gym looked spectacular with its space theme and tons of balloons. Students also loved the big USA balloon creation at the entrance. On October 8t...