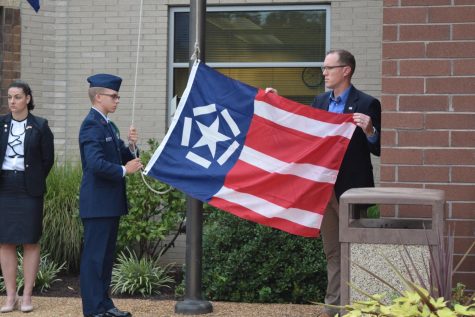 Cara Hahn and Connor Long

September 15, 2019
On Wednesday, September 11, 2019, Midlothian High School hosted a memorial ceremony, planned by the Young Patriots Club, to honor those who perished on 9/11/01. Midlothian High School Principal Dr. Shawn Abel shared a few remarks before turning the program over to Midlo U.S. Government teacher Mr. Tim...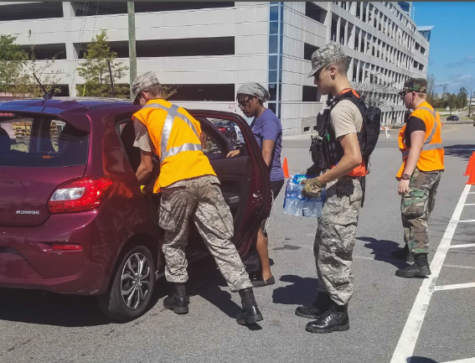 Nabiha Rais, Copy Editor

October 18, 2018
For the Carolinas, Hurricane Florence proved a powerful and catastrophic storm, filled with hammering winds and overwhelming floods. Though the floods drenched all areas, freshman Connor Long set out to help those in one area: Wilmington, North Carolina. Two years ago, Long joined the Civil Air Patrol, ...