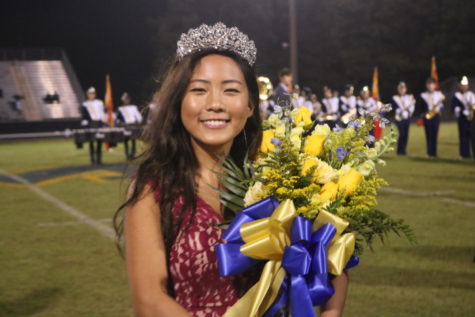 Emily Gundel, Maddie Burke, and BJ Beckwith

October 18, 2017
During a very exciting and spirited pep rally on Friday 13, 2017, the homecoming court was announced. Princes included: freshmen Shane Nalls, Zach Vanderslice, and Miles Brown; sophomores Jocarlo Whitehead, John Williams, and Juan Melchor; juniors Neil Richburg, Will Pomeroy, and Antorious Goode; and seniors BJ Beckwith, Tre...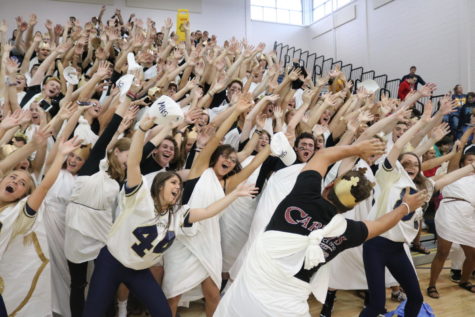 Ashley Manheim, Zoe Kopidis, and Sophie King

October 17, 2017
On Friday, October 13, 2017, waves of students poured into the Midlothian High School gym with excitement lighting up their faces, as the much-anticipated first pep rally of the 2017-2018 school year kicked off. Large seas of green (freshmen), red (sophomores), blue (juniors), and white (seniors) crowded ...