Katherine Krievs, Student Life Editor

February 13, 2019
On February 9, 2019, Midlo's Indoor Track team competed in the VHSL Region 4B Cross Country Championships at Woodberry Forest. The Trojans entered the race with a fierce mindset with the ultimate goals of winning the team championship and qualifying individuals for the VHSL State Meet. As they stepp...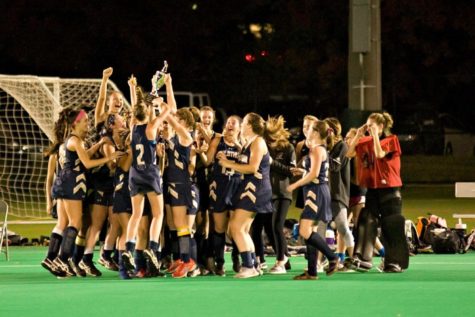 Maddie Burke, Sports Editor

November 13, 2018
On Tuesday, November 6, and Friday November 9, 2018, Midlo Field Hockey's unstoppable season rolledint o the State Tournament. Fresh off their 4B Regional win over Warhill High School, Midlo carried on into the State Tournament fired up by their winning streak and fueled with the hope to make it far. ...