Welcoming the New Face of Midlothian Football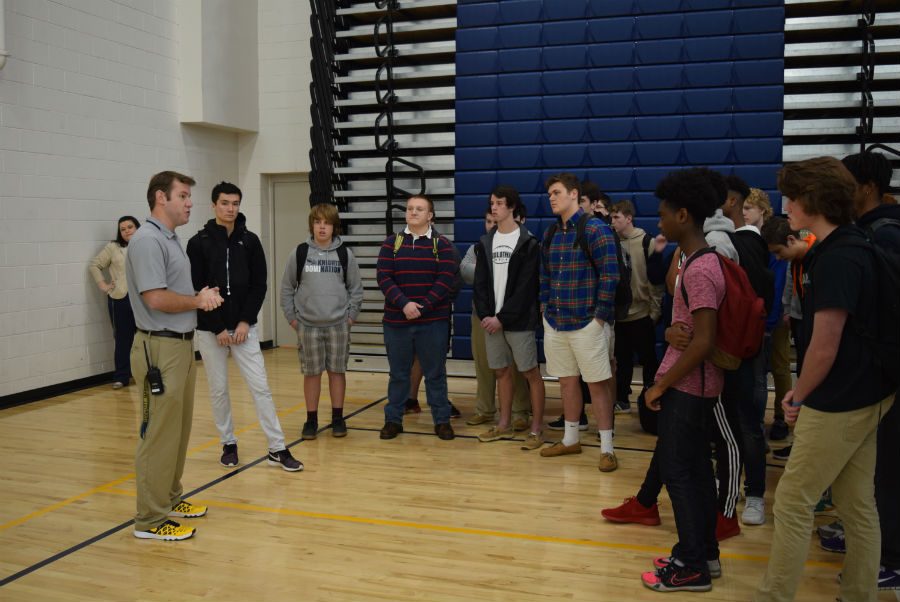 Following the ending of this year's 2016-2017 football season, Coach Kevin Thomas stepped down as head coach, and administration worked to fill the position. After holding interviews, with several viable applicants ready to take over, the administration deliberated and selected Coach Matt Hutchings.
After a lengthy interview process in December and January, with applicants coming from inside and outside of Midlothian High School, Mr. Matt Hutchings accepted the position of head coach to take control of the Midlothian Football Program for the upcoming season.  Mr. Dave Cooper, Midlo's Athletic Director, who served on the head football coach selection committee said, "There was an application and interview process for the position of head football coach, and we interviewed a number of different applicants, but Coach Hutchings stood out because he is very organized and has a very well thought out plan and philosophy for the football program. He is also very personable and has formed great relationships with students here at Midlo. He really impressed the athletic committee, and those are just some of the reasons we offered him the job." Congratulations to Mr. Hutchings on his new position as head football coach for the Midlothian Trojans! Here's to a great 2017-2018 season.
Mr. Hutchings took the time to answer a few questions for the Midlo Scoop:
When did you find out you had received the position of head coach?
I found out last Thursday (January 19) during 4th period.  Mr. Abel and Mr. Cooper offered me the position, and we made the announcement on Friday (January 20) during Midlo Morning.
What are you most excited about for the upcoming season?
The energy surrounding the program. I think we ended the year on high note with a win, and it gave us positivity into the off-season. We have some really talented seniors coming back, and I am excited to see us compete.
What made you choose to apply for the position?
Being at Midlothian, I have had to pleasure to work with many student-athletes through track and football. I felt that they had a desire to win and will work very hard to accomplish their goals. The administration, faculty, and community here is incredibly supportive and make it enjoyable coming to work every day.
What are you hoping to achieve with the football program?
I told our team that each year we will have one word that we will pull from for inspiration. This year, our word is BELIEVE. With even the smallest amount of belief, we can accomplish anything. I want to build confidence and leadership within our program while also helping the community outside our school.
What do you think the difference will be going from assistant coach to head coach?
All the decision-making and planning that goes into each day. It used to be just worrying about opposing defenses and practice, but now it is all the intricate details that come into building a program.
Have you always aspired to become head coach?
I always wanted to be a coach, no matter what the title was. I think if you focus on building young people, then it doesn't matter if you are a volunteer or a head coach. This new position will help reach out to more young people in a positive way.
Were you expecting to receive the position, or did the news come as more of a surprise?
I was surprised, to be honest. There were some really good applicants that had a tremendous amount of experience. I am really thankful for Mr. Abel, Coach Cooper, and Coach Thomas for selecting me and providing support through this transition.
GO TROJANS! #BELIEVE  
About the Writer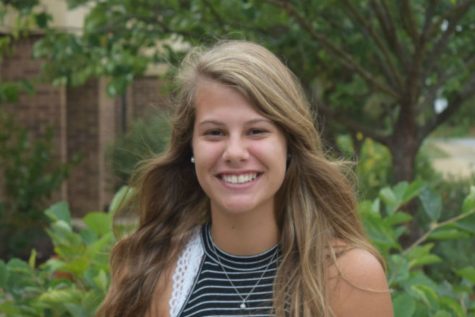 Sydney Van Horn, Midlo Scoop Staff
Sydney Van Horn, Class of 2017