A Race to the End of Fall
Cross Country State Championships
On Saturday, November 12th, both boys and girls teams competed in the VHSL Cross Country State Championships. For seniors Eric Overby, Court Warfield, Ally Gleason, Daisy Hooper, and Patterson Levitch, this was their last high school cross country race.  Daisy Hooper recalled, "After the race I was very emotional because I could no longer run any more cross country races in high school with my younger teammates."  Saturday marked the ending for some, but it also presents a new beginning for others.
The boys cross country team was named state runner-up.  Senior Court Warfield earned all-state team recognition for the first time.  Experiencing many exciting emotions, Court said, " It felt really good to be able to make the all-state team my senior year and be able to celebrate with my family." Along with Warfield's incredible performance, Max Etka, a sophomore, barely missed the all-state team but was proud because he had one of his best races this season.  
Unfortunately, the girls team did not have the finish they that hoped.  After a hard and competitive race, the girls finished in seventh place.  Although they felt devasted with their finish, they also respected their bond as a true family. Camryn Adams remarked, "Even though we placed seventh, we didn't want one bad day to affect us, so we can keep our eyes looking toward an excellent indoor track season this winter."  The girls hope to regroup and redeem themselves as they approach indoor track season.
As the cross country season wraps up, both boys and girls rejoice in all of their accomplishments and achievements. WIth the outstanding talent and athletic ability that our Trojans cross country team offers, year after year, they always leave Midlothian High School with a commendable legacy.
About the Contributor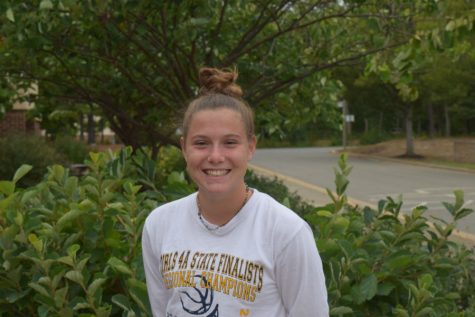 Patterson Levitch, Staff Writer
Patterson Levitch, Class of 2017