The Cliquey Class of 2023
How student division is butchering the senior year experience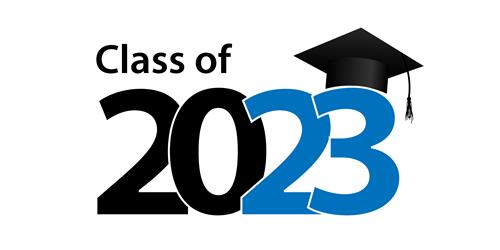 At the mark of the 2022-23 school year, I was filled with a sense of spirit and optimism. I yearned for my senior year to begin, like many other members of the class of 2023. Watching the seniors in past years lead the student sections at sporting events, dominate pep rallies, and compete in contests such as Senior Assassin made me idolize the final year of high school. To my disappointment, this school year did not start out as spirited as I anticipated, and our class has yet to gain that spark of unity I saw in previous senior classes. I cannot say at the beginning the lack of spirit was intentional, but after a few butchered events at the beginning of the year, students began to lose faith and not put in as much effort to school spirit as they once did.
In August, the senior student council started a new tradition to get students excited about the school year, Senior Sunrise. The premise was simple: a sunrise viewing with friends on the football field to kickoff the first day of school. It was a great idea and a majority of the class actually showed up. Problems occurred however when the football fields lights were left on, the grass was wet from the rain the night prior, and students were not dressed for the conditions. This resulted in students leaving campus halfway before the event finished, which lead to an awkward start to the year.
After this moment it seemed the days of breakfast tailgates, an event the seniors put on last year, were long gone. The next failure in terms of school spirit were Friday night football games. The team itself finished with a winning record and practically dominated the region, but its fan base was pitiful. This spurred social media outrage, asking the question if  we are still "The Best in the 804?".
"In fairness, the homecoming football game and the first few games of the year were electric, but then less students came." said Madeline Rudd, 12.
These two events created a trend of disappointment the seniors have not been able to bounce back from. This issue about the lack of school spirit, however, did not begin at the start of the year. This is a deeply routed problem that began at the dawn of the pandemic in March of 2020. The Class of 2023 were freshman and in the developmental stage of bonding as a class. Then, school got cut short, and we went through an entire year of virtual school completely divided, apart from a couple of months. Going back as upperclassmen, after having very little high school experience, created a recipe for disaster and serves as a good explanation for why the class has interacted so awkwardly.
My opinion differs when it comes to school pep rallies. The Class of 2023 has been undefeated in them since junior year. While it may be the result of some senior bias on behalf of the judges, nobody can contest that they have dominated a majority of individual contests between the classes.
Students prefer to stay with their group of friends rather than cooperate with other class members to achieve something big. In the past, senior students would create their own traditions and customs to bond as a class, such as painted parking spaces for the class officers or school separate events like senior assassin. When these things happen now I find it incredibly rare, and when it does it's being put on by one clique instead of something for everyone. The school thrives itself on inclusivity and succeeds in spreading awareness for it. When it comes to the mixing of different groups of people in the senior class, nobody can make that happen except ourselves. I believe seniors have just gotten comfortable in their friend groups and our lack of expansion can create awkward tension when it comes to social events.
"I think this was because its hard to go back to an environment that you have been out of for so long,"Justin Childers, 12, said.
The solution to this problem is offered in many of the schools clubs, sports, and extracurricular activities. Many of these are after school and build bridges that go through any clique or stereotype. This is due to the fact that students work together towards the same goal no matter what personal differences they have in their personal lives. This allows for many seniors and students in general to build connections with people they may not have known otherwise.
"My position on the cross country team has helped me build relationships with my teammates and classmates by allowing myself to to discover relationships I wouldn't have thought possible with the social skills I have developed," CJ Meirchuck, 12, said.
Despite the negative perception I have given, I believe the class of 2023 will have a resurgence and begin to bond as a class in ways we haven't seen come second semester. The end of the year events that seniors have to look forward too will see to that. With the final months of high school ticking down faster than anyone is able to grasp, it only makes sense we will come together and celebrate as a class.
Leave a Comment
About the Writer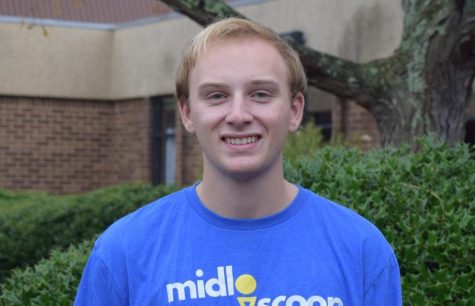 James Galloway, News Writer
James Galloway, Class of 2023

James Galloway has been on staff for four years and is a news writer. Outside of school, he enjoys spending time with...