Mr. Abell named Teacher of the Year
As family, friends, and colleagues looked on in the Closed Commons, librarian and former Teacher of the Year Heather Murfee announced Danny Abell as Teacher of the Year for the 2022/2023 school year on Nov. 17.   
Abell joined the Midlothian staff 21 years ago and has been very involved both as a teacher and parent at the school.  Both of this daughters attend Midlothian, he used to be the assistant baseball coach, and he has been the Assistant Athletic Director for 16 years.
Abell holds a bachelors degree in History from Virginia Tech and a masters degree in Education from the Virginia Commonwealth University.
Abell credits his mother was a remarkable educator and how he had been repeatedly told from many of his high school teachers that he should become a teacher himself. He realized early on in his teaching career that this is what he was meant to do.
"He's a great guy, he always beings a lot of energy every day never a dull class, always exciting," Connor Allen, 12, said.
Abell explains that this award is humbling to him, as it is his 21st year teaching at Midlo. He explains how he has seen many deserving teachers receive this award and feels very fortunate to be recognized by his peers. 
"He is a very energetic guy, my favorite teacher of high school and school in general. He's a teacher that makes me look forward to going to school everyday," Dylan Bowron, 12, said.
Abell recognizes one of his favorite memories when he wrote a letter to president Obama in the white house detailing how when students in his class were asked "who wants to become a teacher?" no hands went up. Abell asked Obama how he would react if his daughters wanted to become teachers. He was chosen to come to the White House to meet Obama to sit down and discuss his letter. 
Another personal favorite teaching moments of his is an assignment that he gives to his students. Students research and write letters to families of soldiers that were killed in Iraq and Afghanistan. He had an officer in the military write to him saying this assignment was the most meaningful assignment he ever saw students do.
However, even with all of this to consider, Abell explains how there is not necessarily one defining moment for him. It is about the many moments where he gets to know his students and seeing them learn and enjoy their time in the classroom.
Leave a Comment
About the Contributor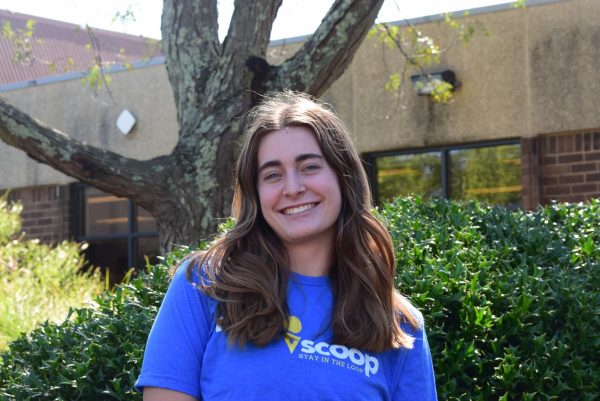 Caroline Kidd, Editor in Chief
Class of 2024

Caroline Kidd has been on the staff for four years. Outside of school she enjoys playing tennis and taking road trips with her friends...