Hosting takes a hit on Jeopardy
Jeopardy game show looks for new host to replace Alex Trebek
The well-known game show of Jeopardy has grown to be a household staple over the years, causing many to become deeply invested in who the next host will be. Although the original version of Jeopardy that first premiered in 1964 was only able to stay on the air for a year, several spin-offs developed. Given that these still failed to gain traction, Sony Pictures introduced a new and revamped version of the show in 1984. This came twenty years after the original and had a weekly audience of more than twenty million viewers. Throughout this time, the show had only had two main hosts, allowing people to develop an attachment to such individuals who lead the program nightly
To start, Art Fleming hosted from 1964 until 1979 right before the revamped Jeopardy came to be. He never got the chance to come back, however, due to his passing from pancreatic cancer. Therefore, in 1984, Alex Trebek took over and hosted the new Jeopardy until his death in 2020. He died from stage 4 pancreatic cancer after a twenty-month battle during which he continued to host the widely popular show, which he carried out for thirty-seven seasons. With more than eight thousand two hundred episodes under his belt, Trebek holds the Guinness World Record for Most Game Show Episodes Hosted by the same presenter. He also received the Daytime Emmy Award for Outstanding Game Show Host eight times.
Upon Trebek's death in November of 2020, the producers faced a dilemma of who was going to now host Jeopardy. Trebek had become a household name whom everyone has come to associate with the show as a whole, making the search all the more difficult. For months, the job went back and forth between Ken Jennings, who holds the record for all-time American game show winnings as he has the longest Jeopardy winning streak of seventy-four consecutive wins that he set in 2004, and Mayim Bialik, most commonly known for her role on the sitcom The Big Bang Theory. Fans were quick to voice concerns about both of them becoming the host. Yet, neither Jennings nor Bialik have received the job permanently.
Instead, the game show decided to take not one, but two new hosts. To fill Trebek's shoes, Mike Richards, the show's executive producer, was set to become its new regular host along with Bialik, who would take over for prime time specials, which includes hosting a new college championship tournament. This move should have ended the months of speculation around who would be replacing Trebek, the host of nearly thirty-six years. However, the plan fell through after only recording five episodes as Richards departed from his role as executive producer in 2021 due to past scandals and offensive comments which came to light. With this, the crew of Jeopardy will continue to switch between the two current hosts of Jennings and Bialik, all the while the search for a new permanent host continues.
Until the position is filled for good, there will undoubtedly be ongoing debate from the public regarding who it will be, or should, be, which leaves Sony asking two important questions;  "Who fits the Jeopardy culture the best, and what do the people want in their next host?"
Leave a Comment
About the Contributor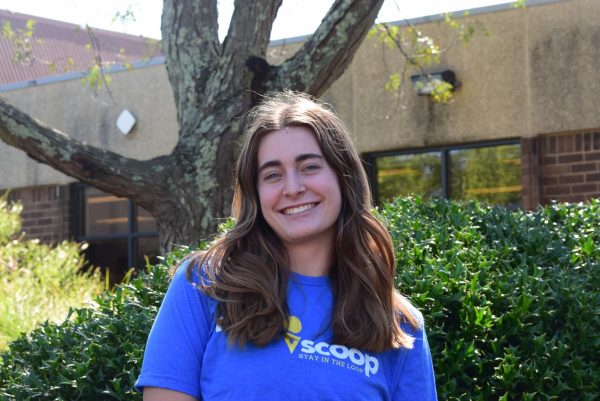 Caroline Kidd, Editor in Chief
Class of 2024

Caroline Kidd has been on the staff for four years. Outside of school she enjoys playing tennis and taking road trips with her friends...