A guide of great gifts to give in 2021
With the holidays coming around the corner, it becomes apparent that teenagers are hard to shop for. Therefore, after asking Midlo students, here is a compiled list of highly wanted gifts.
Stocking stuffers 
Nowadays teenagers always have their phones on them, so having a wallet attached to their phone ensures that they will always have their license and important cards with them. Maybe it will even help them to stop asking you for money. 
Give a gift that just keeps on giving. Help reduce the use of plastic by gifting loved ones fashionable and reusable bags. It can be used as an everyday grab-and-go or as an overnight bag. They are the perfect size to hold all you need without seeming too bulky. 
Chapstick (Burt's Bees, Balm Dotcom)
As the weather becomes colder, everyone needs chapstick with them. With the wide variety of fun scents, receiving a new chapstick is always a gift.
A classic gift that can be used for anyone. You can find one with a meaningful name or just one that smells good to freshen up their room.
Purchase a cute pair of fuzzy socks to keep your teenager's feet warm all year long! Find a pair that fits their personality, maybe some with polka dots, cats, or a dinosaur with a Santa hat. 
The gua sha has become TikTok famous for draining the face and changing face structure, which is now something all teenagers want to add to their beauty routine. 
This 90's trend is making a comeback. An accessory that can easily dress an outfit up or down in a few easy swoops of hair. 
The beauty of acrylics without all the trouble. This accessory is something everyone needs but doesn't even know they want. 
Chocolate and candies
A perfect go-to to complete a stocking, candy is something that everyone will use!
A new mascara is life-changing. They dry out so quickly, so it's always nice to get a fresh one. The Essence Lash Princess False Effect has gotten a lot of attention on TikTok and has had rave reviews. 
Perfect for the outdoorsy type of teenager or even someone who just wants to relax. A portable hammock is an ideal gift for all. 
$20-$50 Price Range
Sunglasses (or Ray-Bans)
Everyone needs a good pair of sunglasses. They last a lifetime and your recipient will be forever grateful. 
Wildflower and Casetify phone case 
Not only do they have so many cute cases, but Wildflower and Casetify cases are also known for protecting phones. 
Being hydrated is key and having a good water bottle that will keep your water cold all day is even more important. Hydro Flasks come in lots of different colors and shapes so you can find the perfect water bottle.  
Phones are always dying and keeping a portable charger with you is an easy way to eliminate the stress of a dead phone.
Anything from Brandy Melville (one size) 
Finding clothes for your teen can be a struggle, so don't be afraid to ask what they like. A good base for teen girl clothes is Brandy Melville. All of their clothes are minimalistic and very on-trend. They are all one size so not knowing what size to get isn't a problem. 
The perfect combination of a blanket and robe. Wearable around the house, to sporting events, or even to a hard day at school. 
A weighted blanket is transformative to your sleep schedule. By simulating deep pressure therapy, it relieves stress and helps people fall asleep quicker.  
$50+ Price Range
Apple is always coming out with an updated iPhone with better battery life and camera, so the iPhone 13 has been a major gift on everyone's Christmas list
Having physical pictures to conjure up memories is a joy for everyone. Give the gift of being able to print any picture at any time. Great for those looking to spruce up their room or just to save a little phone storage space. 
A car not only helps your child, but it helps you not have to drive them everywhere! Although cars are very expensive, they were the most asked thing for Christmas
Having Bluetooth headphones are life-changing, and whether it's the newest AirPod (3rd generation), AirPod Pro's with a noise canceling feature or the original AirPods, they will be appreciated no matter what. 
This is the hottest hair curler right now. Using airflow technology to grasp hair in a current of air to hold it in place while curling, this curler makes the entire process so much quicker and leaves hair shiny and voluminous. 
The perfect gift for anyone who loves to get a little competitive. A transportable game that can be played indoors or outdoors. The newest take on volleyball can be played in a basement or on the beach. 
Everyone loves music so give the gift of volume. These can range in price anywhere from $15 to $100 depending on the quality and special features. Get one that is waterproof, lights up, or that can clip onto a bag. 
Shoes – Converse – chuck 70's, run star hike high; Nike – Jordan 1, Dunk, white airforces for men or women; Birkenstocks; Crocs; 
Whenever you leave the house, you need shoes, so might as well provide some fashionable ones during the holidays. 
Great for tracking fitness progress, keeping in contact with others while on the go, and, of course, checking the time. An Apple Watch has features that help its users reach fitness goals, play music, text, and even walkie-talkie. 
LED lights were all the rage last year. The newest addition to this trend is the Galaxy Projector. This creates a light show of the Milky Way in the comfort of one's room. 
Giftcards
An easy compromise between getting an actual gift and money. It can be for anywhere such as their favorite restaurant (Chick-fil-a, Panera, Starbucks), or a clothing store (Hollister, American Eagle, Pacsun, Visa, Target, Urban Outfitters, Brandy Melville, Lululemon).
If you don't know what to get your teen, money is always a safe option that you know they'll use. However, at the end of the day, all that matters is the thought, so don't stress too much. 
Leave a Comment
About the Contributors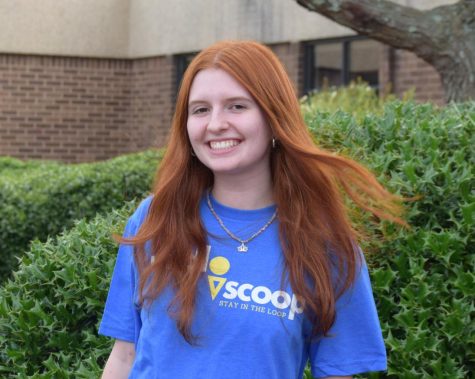 Quinn Downing, Editor-in-Chief
Quinn Downing, Class of 2023

Quinn Downing has been on staff for four years and is Editor-in-Chief. Outside of school, she loves traveling, reading...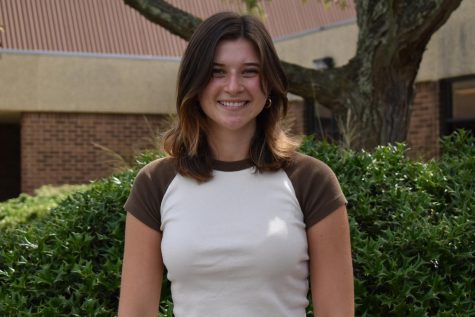 Abby Walsh, Midlo Scoop Staff
Abby Walsh, Class of 2023

Junior Abby Walsh is on staff for her first year, and enjoys writing student life articles.  She enjoys rowing with her team,...