Dairy Queen serves the Midlo community
Spotlight on Dairy Queen Restaurant
The latest addition to the Midlo community is the popular ice cream establishment Dairy Queen, now located on Midlothian Turnpike only a few feet from the school grounds. Known for its creamy soft serve stirred to perfection and then flipped upside down in its little blue cup, the spot's well-known blizzards offer students a variety of mouth-watering flavors to enjoy at any time of the day.
Since its highly attended opening ceremony in mid-July, 2021, Dairy Queen has become the talk of the town as it quickly became a hot spot for local students who pack the restaurant after school, sports practice, and especially Friday night football games.
Although most students are simply returning customers, several have also become a part of the staff. With no time to spare, they filled out their applications and got right to work as soon as the doors opened. Now, almost thirty Midlo students spend their time whipping up frosted blizzards and serving tasty ice treats cream to customers.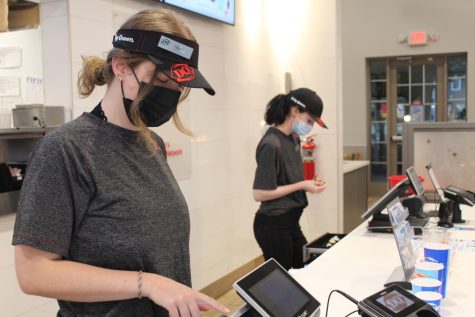 "I chose to work here because they have good pay and I've always enjoyed Dairy Queen. My favorite part is probably seeing the customers satisfied with their food," junior Kaiden Taliafero said.
Similar to Taliafero, junior Wyatt Martin began working at Dairy Queen not only to earn a wage but to also "get the experience of working in an environment that requires teamwork to achieve success," Martin said. "It's always nice to interact with customers, people from the community and people from school too. Those small conversations are definitely the best thing about working here. Also, every dog I see [through the drive-through] is adorable and that's an added benefit." 
The well-rounded and enthusiastic staff, in turn, generates a welcoming environment for customers. "I like going there after school because it's just really fun and convenient. They also have really good service. I went there after the homecoming football game and it was really fun since Dairy Queen has some of the best employees out there. I definitely recommend it," junior Sydney Machado said.
The addition of Dairy Queen into the area has not only come to serve as a prime group gathering destination but also represents a source of nostalgia as well given that the establishment's blizzards have become a childhood staple for many. "I've always been a big fan of Dairy Queen ever since I was in preschool. It feels like every day after school my mom would take me to Dairy Queen. The Dairy Queen before this one was almost thirty minutes away and it was just kinda inconvenient, but I'm happy that it's here," senior Braden Haynes said.
Among the restaurants large variety of tasty sweets, Dairy Queen offers a variety of other food and beverage options as well, including deluxe cheeseburgers and slushies, that are ready to be made by your Midlo staff. As of now, Dairy Queen is offering fall featured blizzard flavors, such as pumpkin pie, pecan pie, sea salt toffee fudge, Reese's Pieces cookie dough, Oreo mocha fudge and choco dipped strawberry, which can be purchased from 10:00 a.m. to 10:00 p.m. every day of the week.
Midlo students employed by the local Dairy Queen include:
Reese Abplanalp
Jay Ahn
Gabrielle Akoto
Angella Akoto
Sara-Jane Blackburn
Jillian Bonner
Harper Broad
Jameson Brocato
Adam Burke
Kayla Cutro
Reece Farleigh
Nathaniel Gutierrez
Mallory Hamilton
Christian Harper
Lyvi Hughes
Sahara Johnson
Eliza Kelley
Parker Kinton
Olivia Leach
Hayden Martin
Wyatt Martin
CJ Mierchuck
Ethan Monks
Emma Montgomery
Kinley Montgomery
Kate Moreau
Joshua Moscovits
Lee Pitz
Michael Rodriguez
Cohen Steele
Kaiden Taliafero
Carly Varela
Danny Yang
Welcome to the neighborhood, Dairy Queen!
Leave a Comment
About the Contributor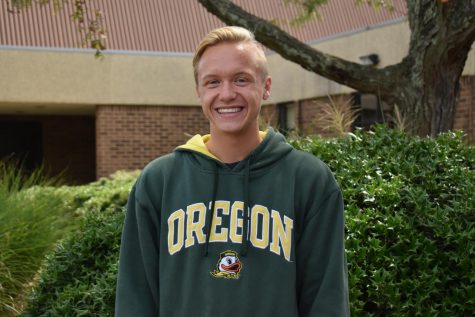 Kyle Reeder, Associate Editor
Kyle Reeder, Associate Editor, Class of 2023

Junior Kyle Reeder has been on staff for three years, and enjoys writing student life, current events,...