Fall sports fall into motion
Midlo Fall Sports Preview 2021
After an unorthodox sports season during the 2020-2021 school year, athletes from all disciplines will experience the full effect of what it means to represent Midlo over the upcoming months. With capacity limitations and mask mandates lifted in outdoor settings, student-athletes will be able to perform in front of spectators once again without muffled cheers. Given a return to a full schedule, fall sports teams prepare for an intense season ahead.
Girls Volleyball:
The Girls Volleyball team looks to continue their success after an undefeated regular season last year. With a strong lineup composed of a number of key returning players, such as seniors Heather Spichiger, Aspen Sanders and Ashley Sowers, the athletes hope to repeat the 2021 winning season. New additions include Tatum Evans, Hallie Phelps, Regan McAdams, Virginia Zalinski, Kaitlin Haggerty and Emma Grace Gregory. Under the leadership of Head Coach Sherman Chung, the team has all that is required to propel them to states.
Boys Volleyball:
Led by Head Coach Ian Wajciechawski, the Boys Volleyball team seeks to improve upon their skills, having a number of new players. This year's team will feature seniors Connor Krawczuk, Ryan Lowe, Rylan Nosthide, Jack Beattie, Brady Hanley, Colin Mendoza and Jack Copeland. Having only made it to the first playoff game during the 2021 season, the team is motivated to make it to states this year, as many of the newcomers offer a strong skill set to be built upon.
Field Hockey:
Landing a spot in Regional Playoffs during the 2020 season, the Field Hockey team is now committed to going all the way to the State Tournament this time around. With a new crop of seniors moving in, including captains Ava Hammond and Claire Mccann, their odds for a successful season remain high. Despite losing five seniors, the program remains strong, especially as they welcome freshman Autumn Busby, a seasoned athlete who has already started in the first game and represents one of the team's strongest players. Under the leadership of Coach Rebecca Lowe, the team seeks to strengthen their communication and learn to work better as a single unit on the field.
Golf:
After saying goodbye to stand-out senior Ester Choi who led the team in their scoring average and earned a spot as a full scholarship player at Longwood University, Midlo Golf is focusing on re-aligning the program this year. With up-and-coming players including junior Joseph Weinstein and sophomore Charlie Wilkerson, alongside returning senior Noah Oxford, the team continues to uphold high standards and set forth good habits that will hopefully lead them to the State Tournament. "I am looking forward to the opportunity to compete and improve as much as possible as a team, so we need to continue to put the time in and work," Head Coach John Pruitt said. 
Football:
Starting pre-season conditioning during the summer months, the Football team kicked off the 2021 season with a promising mentality. Having lost Kameron Olds, Jay Cephus, Jovontae Smith, Jalen Rembert, and Trevor Parker, all of whom went on to play in college, the team now looks to its new set of senior leaders Zack Phillips and Braeden Lee who have contributed to much of the team's success over the years. As for the upcoming season, the team looks to capitalize on their hard work by minimizing turnovers as they push towards play-offs under the direction of Head Coach Matt Hutchings.
Girls Cross Country:
Ending the 2020 season with a 2nd place finish at the Class 5 State Meet and having earned 1st at the Class 5 Region B Meet last season, the Girls XC team aims to qualify once again. Although having lost a talented group of seniors, including Caroline Bowe, Katherin Krievs, Chloe Martin and Ally Marmo, the team remains strong with a number of returning athletes. Guided by senior captains Gabriella Garcia and Nicole Quiram, both of whom have been members of the team since their freshman years, building a competitive group of runners remains the goal at hand this year. 
Boys Cross Country:
With former top competitors Michael Wunderlich and Brian Tavenner having graduated, the Boys XC team looks to senior captains Jack Laser and Porter Clark to lead them to victory. Falling short of state qualification during their 2021 season, the fresh group of athletes is looking to rebuild the program due to the drop in members on the team. Without the challenges of COVID-19 present, the team can improve upon their mental strength and how they ultimately approach big races. "[We] are excited to build the team back up to states material and hopefully reach that goal at end of the season," Laser said.
Leave a Comment
About the Contributors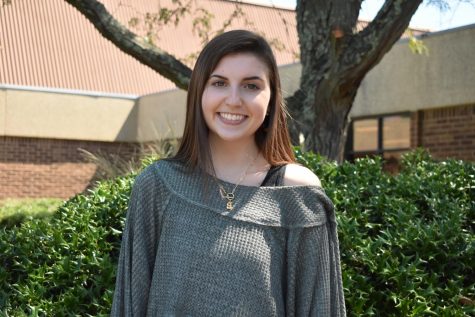 Bridget Tracy, Editor-in-Chief
Bridget Tracy, Editor-in-Chief, Class of 2022

Senior Bridget Tracy has been on staff for three years, and continues to write high-interest articles,...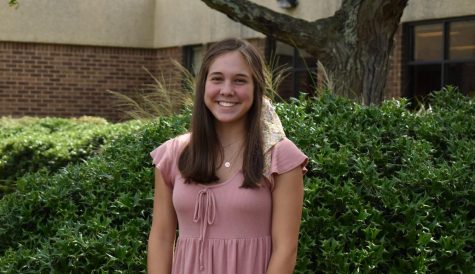 Lauren Cassano, Photo Editor
Lauren Cassano, Class of 2022

This year, senior Lauren Cassano is celebrating her fourth year on staff.  She is Midlo Scoop's designated photographer,...