Pride Month 2021 Officially Begins
As of June 1, Pride Month has officially started world-wide.
To many, June is just another month of the year, a month initiating the start of warmer weather and commemorating the start of summer break. However, to members of the LGBTQIA+ community, June 1 marks the start of a month full of possibilities and visibility, where people can celebrate their identities with other members and allies alike —  a month where people can be recognized.
June is Pride Month.  It commemorates the Stonewall Riots, a major turning point for the LGBTQIA+ community, which in a way, sparked change for the growing movement. In the summer of 1969, in Greenwich Village, New York, city police raided The Stonewall Inn, a gay club in the neighborhood. The riots began on June 28, when patrons and workers were forcefully taken out of the bar by officers, sparking outrage within the neighboring community. The protests lasted for several days. Two of the most-known activists who participated in these demonstrations were Marsha P. Johnson and Sylvia Rivera, drag queens who were very open in expressing their gender identities. Although the riots only lasted six days, the impact they left has lasted more than 50 years.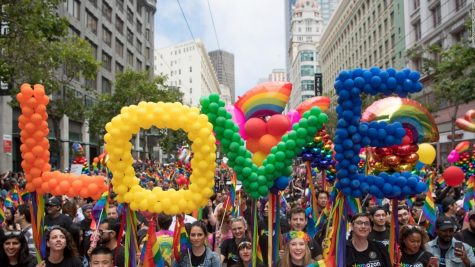 A year later, on June 28, 1970, the first Gay Pride march in U.S. history took place on Christopher Street, home of the riots. Marches also took place in Los Angeles and Chicago. In the years following, more and more cities across the country took part in these Pride marches and events. Eventually, the riots sparked a change in LGBTQIA+ individuals. They realized they needed to stop hiding their identities as if it's something to be ashamed of. In recent years, many people proudly broadcast who they are to others. They attend Pride events in June, and openly fight for what they believe in. Celebrations during Pride are not just for members who are out, but for people who are unable to.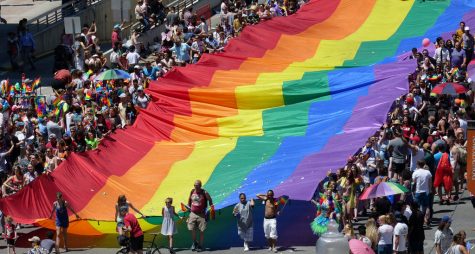 On June 26, 2015, the U.S. Supreme Court ruled that same-sex couples should be guaranteed the right to marriage in the U.S. during the court case Obergefall v. Hodges. This was the first time the right of marriage for same-sex couples had been recognized by the U.S. Government. The impact the Stonewall Riots left on the Country, and even the world, are still showing themselves as recently as a couple years ago, solidifying the importance of these riots for the LGBTQIA+ community, and for the human race.
In Richmond, there are several Pride events coming up, such as Black Pride RVA from June 16 – June 18. For people who want to get involved, many LGBTQIA+ organizations can be donated to year-round, such as The Trevor Project, GLSEN, and the National Center for Transgender Equality. Plenty of local businesses also work on collecting donations for some of these charities as well during the month.
Leave a Comment