Virginians get vaccinated at VSU
VSU opens a mass vaccination center in Petersburg, Virginia
In March of 2020, COVID-19 caused Governor Ralph Northam to shut down schools and businesses as Virginians entered an unanticipated quarantine. Now, over a year later, there have been improvements made to decrease the spread of COVID-19 through the newly approved COVID vaccines. Virginia has made significant progress in vaccine roll-out by opening up mass-vaccination clinics such as the one at Virginia State University.
Three vaccines have currently been approved by the Food and Drug Administration: Pfizer-BioNTech, Moderna and Johnson & Johnson's Janssen. However, as of April 14, Virginia is following the FDA and Center for Disease Control and Prevention's recommendation to pause the usage of the J&J vaccine because there have been a few cases of dangerous blood clots in women. The CDC explains that they are recommending the pause "out of an abundance of caution" while scientists and doctors investigate further. No reports have been made to the CDC about blood clots developing as of result people receiving the Moderna and Pfizer shots, therefore the scientists assure everyone that they are safe and effective for adults. Pfizer consists of two shots, three weeks apart. Similarly, Moderna has two shots taken four weeks apart. After receiving the second shot of the vaccine, individuals are fully inoculated in two weeks. 
On March 17, 2021, Virginia State University (VSU) worked together with the Crater Health District to open up the biggest vaccination center in the state. Later that evening, they sent out thousands of texts and emails prompting pre-registered individuals living in the Chesterfield and Crater Health Districts to schedule vaccination appointments. The Chesterfield Health District is currently in Phase 2, which means everyone above the age of 16 is eligible for the vaccine. Virginians can pre-register for the COVID-19 vaccine through Vaccinate Virginia or by calling 1-877-VAX-IN-VA. The Federal Government is providing all of the COVID-19 vaccines to anyone living in the United States for free.
Monday through Saturday from 8 am-5 pm, 150 people work at VSU's vaccination clinic to assure that the process runs smoothly. From people asking pre-vaccination questions to the nurses administering the shots, all of the staff is willing to help. When sophomore Severin Mcnulty got his first dose of the Pfizer vaccine at VSU, he said that he was "amazed with the efficiency of how many shots were given a day at the location." VSU also administers the second shot and has the capacity to give 6000 shots a day. 
After getting vaccinated at VSU, vaccine recipients are directed to wait 15 minutes to ensure that no severe allergic reactions occur. Senior Eden Johnson got vaccinated and described it as "a painless experience and my only side effect was a sore arm! Definitely better than getting COVID!"
Chesterfield County has made a goal of getting 75% (190,000) of the residents vaccinated. Currently, they are at 71.72% of people over 20 who have received one dose. Even after getting fully vaccinated, the CDC still recommends all individuals to take precautions and wear a mask, but they can start returning to normal activities, such as traveling within the United States. 
For more information about the vaccine, check out the CDC's guide to the COVID-19 vaccine or read more from the Midlo Scoop about the Pfizer or Johnson & Johnson vaccines.
About the Writer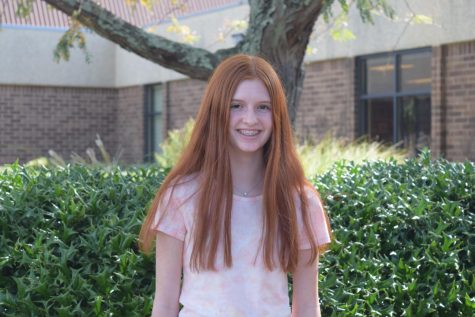 Quinn Downing, Midlo Scoop Staff
Quinn Downing, Class of 2023