Women's History Month empowers Midlo
Women's History Month and International Women's Day
 International Women's Day, held annually on March 8, encourages women to pursue their ambitions and become leaders. March also celebrates Women's History Month, during which people of all genders are encouraged to recognize the important women in their lives and the women that have influenced them most. Celebrated in numerous countries around the world, "it is a day when women are recognized for their achievements without regard to divisions, whether national, ethnic, linguistic, cultural, economic or political,"  is how the UN Women  describes the month's goals. Chosen with the intent to challenge and stand up for bridging the gender gap in every field, #choosetochallenge represents the theme of 2021's International Women's Day.
As a young woman, Dr. Stefanie Mooney always looked up to her mother as an example of the kind of woman she wanted to be.  
"
My mother instilled in me that I am capable and independent. She taught me that I can do anything I set my mind to with hard work and perseverance."
— Dr . Mooney
For all students at Midlo, Dr.Mooney wants to convey the importance of making sure that they "provide opportunities for all voices to be heard," and to "work hard and follow [their] dreams."
Senior Nadia Qasem often reflects on the Women's March of 2017 when searching for empowerment in her life. "Many women of different backgrounds and cultures came together to support gender equality. The fact that it is the largest single-day protest is truly inspiring as it shows how powerful women can be when we all come together to defend one another's rights," Qasem said. Senior Savannah Stone also had a positive outlook on the future of women's rights in America. "I think that if we continue speaking our mind and trying to push for change then we can accomplish anything," Stone said. 
Women's History Month is also a time for women to step out of their comfort zone and try to accomplish their dreams. Latin teacher Ms. Amy Petersen prides herself on overcoming the fear of public speaking that she experienced in her school years. 
"
Once I learned to to focus on my desire to help others and to enjoy trying new things rather than focus on what others might be thinking, a huge weight of stress just vanished and I came to realise that most people really admire you for just giving things a try. "
— Ms.Peterson
Women's History Month is more than a celebration. The month encourages everyone to strive towards boosting women's equality and that the word woman consists of a blend of unique individuals. Everyone should try to be inclusive and accepting in promoting those unique individuals, from women of color to transgender women and other female-identifying individuals in the LGBTQ+ community. Women's History Month is a time for women young and old to appreciate the positive influences in their lives and share their experiences. To get it started, school counselor Ms. Loretta Speller wants every woman to "be who you are, love who you are and always give your best!" 
Leave a Comment
About the Contributors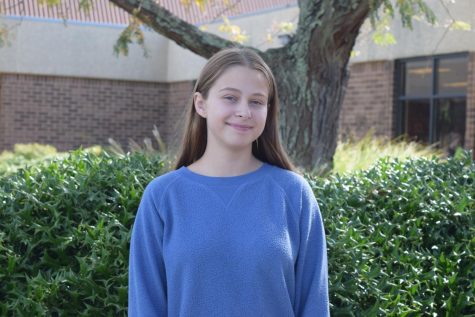 Ava Gay, Midlo Scoop Staff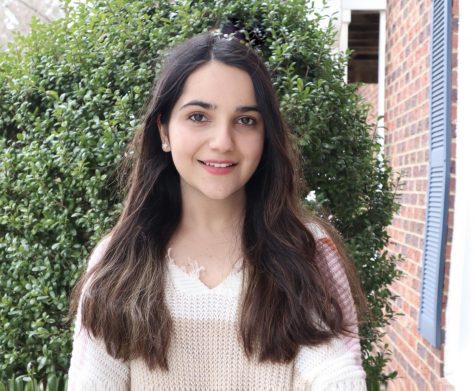 Mannal Javeed, Midlo Scoop Staff
Mannal Javeed, Class of 2021