Consumers look to shop local this holiday season
Small businesses to check out for Christmas gift shopping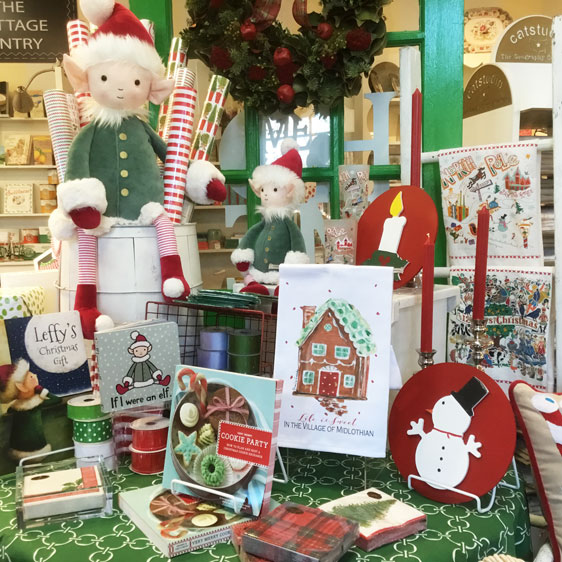 As the holiday season approaches, crowds take to stores and online shops to buy gifts for friends and family. In today's day and age, consumers often resort to well-known chain retailers along with online shops, such as Amazon Prime, for convenient at-home ordering. While these avenues provide accessible gifts, this holiday season in particular calls for an alternative to many default holiday shopping habits. 
The shutdown of numerous businesses during the COVID-19 outbreak in March 2020 hit small local businesses the hardest, as many are still working to get back on their feet from the shutdown and continued reduced traffic. According to The Hamilton Project, which analyzes and promotes economic growth, over 400,000 small businesses have shut their doors since the initial outbreak. Shopping at local stores for holiday needs will not only help these businesses survive and grow, but also provide a unique gift for loved ones. 
Cottage Lane: Located in the heart of Midlothian in the Sycamore Square shopping center, Cottage Lane provides cute gifts and decor. This shop features brands such as Scout and Lilly Pulitzer, perfect for a preppy friend or family member. During the Christmas season, it features festive holiday items, including: cookbooks, Christmas picture books, and wrapping paper. In the time of COVID-19, in-store shopping is limited, but the store offers convenient online ordering and curbside pickup. 
Ladles and Linens: Spread the love of cooking this holiday season with a gift from Carytown's Ladles and Linens Kitchen Shoppe. With three locations, the shop offers trendy kitchen items and decor and holds virtual cooking sessions. In honor of the holiday season, this kitchen shop features a section of stocking stuffers including: colorful cooking utensils, soaps, and unique food storage items. It also features an online holiday shop, with festive cookbooks, mugs, and dish towels, perfect for any friend or family member who loves spending time in the kitchen during the holidays.
Medianoche: Medianoche, located in Stonypoint Fashion Park, is an ideal boutique for art-lovers. The store embraces the local artists of Virginia, Brooklyn, Los Angeles, and Seattle, featuring artwork, ceramics, photography, and handcrafted jewelry. Customers can also find a selection of apparel, including t-shirts and the shop's wide array of unique hats. Medianoche also offers a selection of natural beauty products, providing self-care without the harmful chemicals. By supporting this business, consumers also support artists from around the country while providing a unique gifting experience.
Sassy Bee: The Sassy Bee on Huguenot Road offers all gifts imaginable, including candles, apparel, jewelry, and decor from well-known brands. They specialize in their customization services, adding personalized monograms to curate a gift for any friend or family member. For the holiday season, they offer a variety of Christmas ornaments in their selection. This shop is perfect for a preppy and personalized gift, and the staff will make sure to add a complimentary gift wrap at checkout. 
Lazy Daisy: With locations throughout Virginia, and one on Midlothian Turnpike, the Lazy Daisy Gift Store offers upcycled furniture, home decor, and gifts. The store includes work from various local artists and vendors. It contains the perfect gift for someone looking to spice up their living space or for those who enjoy hand-made goods. 
Halcyon Vintage: Halcyon Vintage in Richmond offers a variety of clothing and accessories from each decade. Midlo senior Rachel Anderson shares, "It's my absolute favorite vintage store. All of the staff are very friendly and helpful. I have acquired several lovely vintage pieces for my collection there." Halcyon Vintage also offers an Etsy shop for convenient online shopping. For anyone who either collects vintage pieces or takes style inspiration from past decades, this store is sure to offer some fun and unique pieces to add under the tree.
About the Writer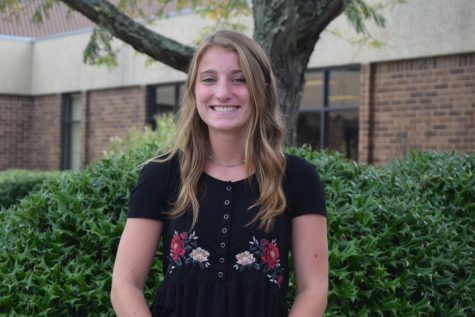 Maddie Burke, Editor-in-Chief
Maddie Burke, Editor-in-Chief, Class of 2021