Midlo falls into the autumn season
Midlothian High School students share their favorite aspects of fall.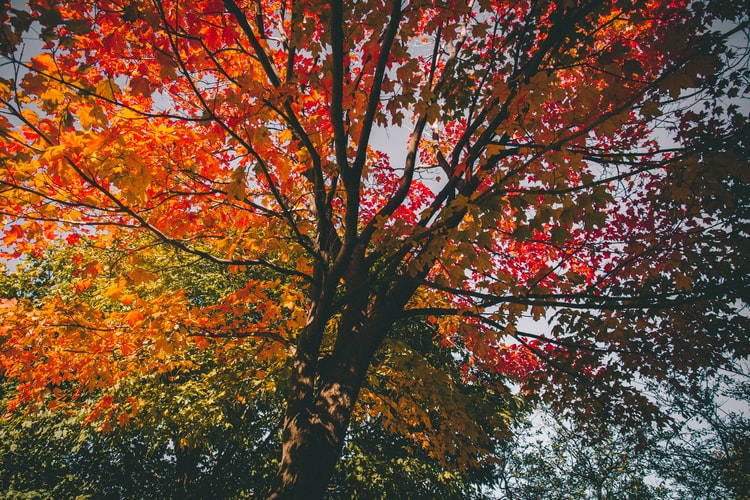 As the Midlothian community transitions from summer to fall, the students of Midlo prepare for festivities and traditions of a wide variety. The season of autumn affects not only the weather, but also fashion, food, decor, and seasonal activities. What do you love most about fall?
 I love the crisp fall air and the gorgeous trees during the fall. –Patterson Summers, Class of 2023 
 My favorite part about fall is painting and carving pumpkins. –Kate Tabor, Class of 2023
 I like to carve pumpkins, decorate, bake fall treats, and watch scary movies! –Maggie Royle, Class of 2023
I love the cool weather that fall brings and the feeling of watching a movie on a fall night with a warm sweater and blanket around me. -Ava Craft, Class of 2023 
I definitely like the weather in fall. It's not too cold and not too hot. I also love sweatshirts; they are great too! -Ben Gozzi, Class of 2023
My favorite thing about fall is carving pumpkins! I do it every year with my neighbor, so it's a fun tradition. -Kathryn DuVal, Class of 2023 
 I'd say my favorite things about fall are apple orchards, pumpkin patches, and, of course, all of the pumpkin flavored foods. -Madison Garcia, Class of 2023
My favorite thing about fall is the weather. I hate the summer heat, so I love wearing sweatshirts during the fall and winter. -Noelia McCaffery, Class of 2023
My favorite thing about fall are the leaves. I also love going with my friends to pumpkin patches and carving pumpkins. I also love all the traditions that the fall season brings! – Lisa Witherow, Class of 2021
My favorite things about fall are: apple picking, nice weather (not too cold not too hot), and the leaves changing color. -Sarah Matsunaga, Class of 2023
My favorite thing about fall is the weather getting cooler and the fact that it's sweater and sweatshirt season. -Peyton Schwarz, Class of 2023 
My favorite things about fall are the colors (dark oranges, reds, etc.), and all things pumpkin, but also, I love the weather and getting to wear sweaters all the time. I love to go apple picking and dress up for Halloween. -Courtney Phillips, Class of 2023 
My favorite thing about fall are the scents. I think it's the leaves falling and the cool weather that make it smell so nice outside, as well as all of the spices. I also love pumpkin bread! -Abby Walsh, Class of 2023
Fall is, without a doubt, my favorite season. I love hiking on the weekends, visiting Carter Mountain to pick apples, and (most importantly) enjoying some delicious apple cider donuts. We visit a pumpkin patch each year and carve pumpkins the weekend before Halloween. We typically spend a day driving around Skyline Drive to see the beautiful fall leaves. -Mrs. Brooke Hoke, Midlo English Department
My favorite things about fall is getting to spend time with my family and enjoying the cooler weather outside. I also like the leaves changing colors. -Ellie Pippenger, Class of 2023
About the Writer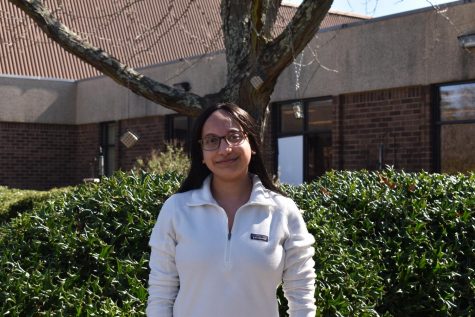 Nalia Nugara, Midlo Scoop Staff
Nadia Nugara, Class of 2023