Classes take to the polls to elect new student council
2020 Class Election Candidate Profiles
With the school year kicking off, the student body engages in school-wide elections once again. Elections began on September 29 and will close on October 2. With new names, new positions, and new challenges, this student council year will be like no other.
This year's freshman class faces one of the biggest challenges, as they just entered high school and must select representatives, some of whom attended different middle schools. Unopposed president nominee Adam Burke, a music enthusiast, hopes to bring fresh new ideas into the freshman class this year with plans to gather his fellow classmates in a social setting, even in this challenging time. Lilli Pittman, one of the vice president candidates, looks forward to encouraging the freshman class to show school spirit. In her presentation, Pittman expands on her main focuses for the school year, including how to make her classmates' school lives easier. Elizabeth Townsend committed to running for vice president to show her unwavering support for her class and commitment to the Midlothian community. Elaine Maria Anil looks to become the vice president of public relations for the freshman class; she has participated in school plays, so she hopes to bring those useful skills into play to help organize multiple social events for the newest members of the school community. Caroline Nelson decided to run for vice president of public relations because she looks forward to working with the rest of her classmates to make their freshman year unforgettable. 
While most of the potential sophomore class officers run unopposed, sophomores should still vote to show their support for Midlo and their class. As an active member of the Midlothian community, Patterson Summers decided to run for sophomore class president as a way to help give back to the Midlo community. From competing on Midlothian's swim team to helping raise money for the Special Olympics, Summers can't wait to help the sophomore class on their path to success. Sophomore vice president nominee Caroline Pickels is no stranger to competition, competing for numerous teams, including: FBLA, Midlo's Varsity Swim team, and Midlo's JV Field Hockey team. Vice president candidate Kate Grilliot shares her love for buttered noodles and helping others through leadership. In the past, Grilliot has held the positions of assistant coach of a youth swim team, assistant director in community theater productions, and class representative at Tomahawk Creek Middle School. Kyle Reeder knows everything about hard work, from his time participating in over 250 hours of community service to his position as secretary on last year's council. Reeder runs for vice president of records and plans to put his hardworking skills to practice by organizing a virtual talent show among other ideas to unite the sophomores. Sophomore Aaron Liu runs unopposed for community service coordinator, and while he has not been "officially" elected yet, he wishes for the students of the sophomore class to know of his plans for community service events for when school reopens. He plans to organize "one big event for when [sophomores] return to school," so that the sophomore class has an early opportunity to earn service hours. Because of her love for communicating with people, running for social media coordinator of the sophomore class was an easy decision for Camryn Turner, who hopes that running the class Instagram will help sophomores with any questions for the student council about the school year, the sophomore class, and any other concerns.
The junior class has the most candidates running with a total of fourteen people. With four candidates running for the office of junior class president, the competition between the juniors is steep. Dedication is a word that junior Eliza Adamik holds close to her heart. Serving as a class officer for the past two years, Adamik hopes to advance her participation in the junior class to the next level by running for president. Cohen Steele knows what it means to fight for his school; between Midlo football and baseball, Steele hopes to once again show his commitment to the school by running for class president. Luke Maddirala represented the junior class two years ago, as the 2022 freshman class president. Now, as a junior, Maddirala hopes to bring inclusiveness to Midlo by running for class president. Parker Gilmer won the hearts of the class of 2022 last year as their student council president, and he hopes to win that support again. Gilmer stimulates the hearts of the juniors by suggesting that the council think of new events to do in place of pep rallies and dances.
Blake Longest encourages his fellow seniors to work together to get through Covid-19. Running for senior class president, Longest hopes to make his senior year the best it could possibly be. Senior Paul J.W. Miller decided to run for class president to bring more representation to the senior class, encouraging his classmates to talk to him personally if they have any problems at school. With four students running for Community Service Coordinator, this position is the most sought-after position in the election. Kat Moser nominated herself for community service coordinator because of the big role that community service has played in her life and her passion for helping others. Alina McMahon believes herself to be best for the position of Community Service Coordinator because of her role in numerous leadership roles in her community, including assistant coach to a youth lacrosse team, participating in Homework Helpers, and volunteering at the Atlantic Retirement Home. Maddie Bryan decided to run for community service coordinator to further her involvement in the Midlothian community. Bryan's own community service experience includes: working with Bon Secours St. Francis, Red Cross, and the Interact Club. Tiyba Akram chose to run for community service coordinator to expand participation in Midlo. Akram hopes to offer community service opportunities to seniors, even when many volunteer opportunities closed due to social distancing. 
Voting for class officers will close on Friday, October 2, at 3 p.m. An announcement about the elected officers will appear on the class Canvas page and through a message in the student inbox.
Leave a Comment
About the Writers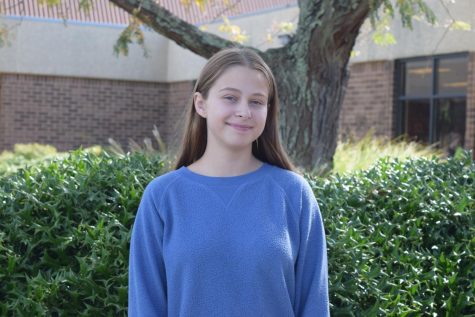 Ava Gay, Midlo Scoop Staff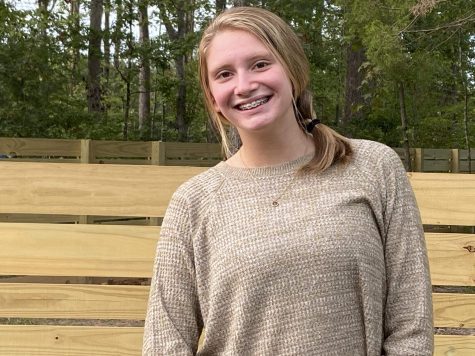 Reagan McAdams, Midlo Scoop Staff
Reagan McAdams, Class of 2023