Midlo embraces National School Counseling Week
National School Counseling Appreciation Week 2020
Throughout the week of February 3, 2020, Midlothian High School took the time to shed light on its school counselors, who provide the backbone of Midlo's academic success through their efforts to aid students. The mission of the counselor program encourages all students to reach their highest potential through well-rounded student-counselor relationships. During National School Counseling Week, school systems across America, including Midlo, recognized the tremendous impact these individuals make on every student's career.
English teachers kicked off the week by providing all of their students with a "thank you" letter template; each student filled this template with their unique words of appreciation, reflecting on the impact that their counselor has made. In addition, Dr. Shawn Abel participated in National School Counseling Week by serenading the counselors with a self-written melody, which he performed over the morning announcements. To keep the appreciation flowing, each of the counselors shared important messages about strength and motivation every morning during the announcements. Their words, in combination with well-known quotes, empowered students for the rest of the day. For more information on the nationwide celebration, click here.
From teaching students helpful tips to navigating their futures to thoroughly planning out class schedules, the Midlo Counseling Department makes huge waves in the Community of Excellence. The school community strongly relies on their abilities, marking them as an vital branch to the school system as a whole.
Leave a Comment
About the Writer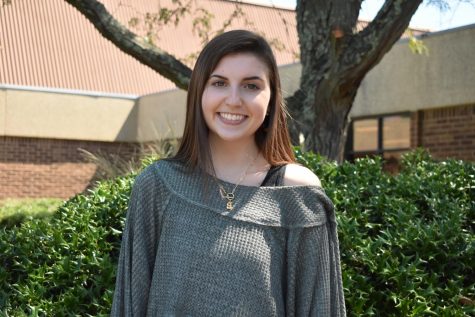 Bridget Tracy, Editor-in-Chief
Bridget Tracy, Editor-in-Chief, Class of 2022

Senior Bridget Tracy has been on staff for three years, and continues to write high-interest articles,...