Chesterfield County honors veterans
2019 Chesterfield County Veterans Day Ceremony
On November 11, 2019 at 2:00 pm, Chesterfield County officials, law enforcement officers, and military personnel gathered at the old Chesterfield County Courthouse to honor military veterans, Blue Star families, and Gold Star Mothers. The ceremonies began with the playing of March of Veterans, as well as the Armed Services Salute by the Thomas Dale High School Band. During the Armed Services Salute, cadets from the Civil Air Patrol Southside Composite Squadron led veterans from each branch of the armed services, while holding the flag of the branch. Tommy Sammons as Uncle Sam, the Buffalo Soldiers, and the 9th & 10th Horse Cavalry Association led the procession, which included the Marines, Army, Navy, Coast Guard, and Air Force. After the procession, veterans not included in the previous recognition made themselves known by standing. 
Mr. Dan Rucker provided the opening remarks, thanking everyone for attending. He then asked for everyone to rise for the Presentation of the Colors, led by the Color Guard of the Southside Composite Squadron; Thomas Dale High School played the Star Spangled Banner, followed by the Pledge of Allegiance, led by the American Heritage Girls. Once the Color Guard posted the colors and all returned to their seats, Worshipful Herbert G. Turner of the Chester Masonic Lodge #94 provided the invocation to officially begin the ceremony. Then, the Honorable Leslie A.T. Haley greeted the veterans and their families, as well as the guests in attendance, emphasizing how thankful Chesterfield County is for the service and sacrifice of the veterans and their families. Haley invited Mr. Bobby Burton, the 2015 National Ruritan President, to the stage; he then thank ed the veterans for their service and reminded everyone that freedoms and liberties come at an expensive price. 
Colonel Hollie J. Martin, Commander of the U.S. Army Garrison stationed at Fort Lee, spoke on the service of women during WWII and their deployment in the medical fields. As Colonel Martin wrapped up her speech, she introduced the Fort Lee soldiers, American Heritage Girls, and Gold Star Mothers, who presented banners and wreaths in memory of fallen soldiers from Chesterfield County during the Iraq and Afghanistan wars. In honor of their sacrifice, the historic 1917 Chesterfield County Courthouse Bell tolled 15 times for each fallen hero. As the last sounds of the bell echoed throughout the courtyard, John Blair began playing Taps.
As the bugle's call faded into the distance, the Gold Star Mothers rose to dedicate a new marker that signifies the struggles that mothers face after losing a deployed son or daughter. After the dedication, Turner returned to the podium, providing a moving benediction that encouraged all in attendance to enjoy their freedoms, but also warned of the cost that must never be forgotten. The ceremony reminded all in attendance of the sacrifices veterans have made and will continue to make in the name of freedom.
Chesterfield County's Fallen Heroes from the Iraq and Afghanistan Wars include:
SSgt Darryl Booker
Sgt Forest Cauthorn
PO Michael Gray
Sgt Brandon Islip
LCPL Karl Linn
SSgt Donald May
Cpl William Middleton
Sgt Sean Miles
SSgt Michael Moody
1Lt Timothy Price
Maj Charles Ransom
Sgt Jeffrey Reed
SSgt Jonathan Schmidt
SPC Kyle Stoeckli
Sgt Aaron Wittman
About the Writer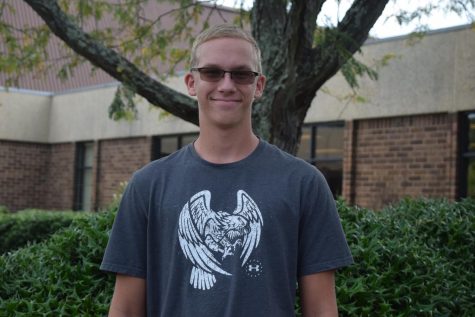 Connor Long, Midlo Scoop Staff
Connor Long, Class of 2022