Midlothian High School kicks off Five Weeks of Giving initiative
Midlothian High School gives back to the community
Starting on November 4, 2019, the freshman class participated in the first week of 5 Weeks of Giving, asking for donations for local families in need. Week One was all about donating breakfast items, including items such as: pancake mix, cereals, oatmeal, canned fruits, granola bars, juice boxes, coffee, tea, and hot chocolate packets. All donations throughout the five weeks will be given to the Kingsway Community Church and distributed to local families in need this holiday season. The counseling office was extremely excited about receiving the abundance of breakfast items, estimated to be around 20-25 bags worth of grocery items. 
Kingsway Community Church was founded in early 1989, with a team of thirty adults meeting in a movie theater in Chesterfield Towne Center to celebrate their mission. Throughout the years, they moved to locations that included: Midlothian High School and Swift Creek Middle School; by the early 2000s, the church settled down in a building across Charter Colony Parkway from Midlothian High School, creating the perfect partner for holiday giving.
The Kingsway Community Church will pick up items each Friday afternoon during the Five Weeks of Giving to stock their food pantry. They will then distribute the food to Feedmore of Richmond and families identified through Chesterfield County Social Services and for Relief Aid for Venezuela. Midlothian High School hopes the continued support for donations will continue into this week's lunch-focused initiative, partnered with the senior class.
Leave a Comment
About the Writer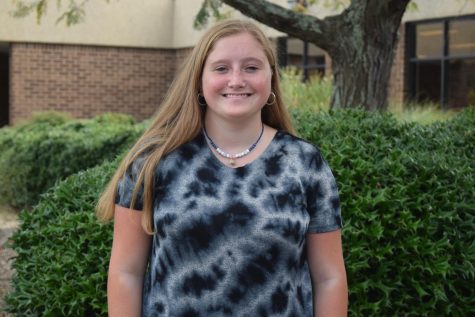 Emily Gundel, Midlo Scoop Staff
Emily Gundel, Class of 2021