Trojans Football and Cheer honor seniors
On Friday, November 1, 2019, before the Trojan Varsity Football team prepared to face the Huguenot Falcons, the players honored their most impactful teachers by giving them the honor of wearing the player's jersey on game day. Also, the team hosted a pancake breakfast for all faculty and staff at Midlothian to show their appreciation.
As the Trojans geared up to play the Huguenot Falcons for the final home game of the season, the football and cheer teams honored their seniors. Before the game, Mr. Tim Johnson read each senior's name as their parents escorted them onto F.W. Poates field for the last time, while the Trojan Marching Band honored its seniors at halftime. 
The student section, shining in neon, cheered on classmates as they took the field for the last time of the 2019 season. The game began in intense fashion, immediately testing the Trojan defense.  Senior Ray Eppes scored a touchdown in the second half, but the game ended with a score of 47-7 to the Falcons on Senior Night, ending the Trojans' home season.
Midlothian senior cheerleaders:
Claire Horansky
Rachel Damico
Gigi Valerio
Caroline Leach
Nicole Suddreth
Allie Cowardin
Midlothian senior football players:
#1 Brian Davis
#2 Raquan Eppes
#3 Josh Huft
#12 Christian Chambers
#20 Justin Kopecko
#22 Antonio Perkins
#45 Noble Dodge
#55 James Oliver
#61 Jeremiah Millacci
#64 Hunter Meredith
#68 Trey Gholson
#76 Eric Wilkins
Midlothian senior football managers:
Addie Zchaber
Cara Hahn
Cameron Long
About the Contributors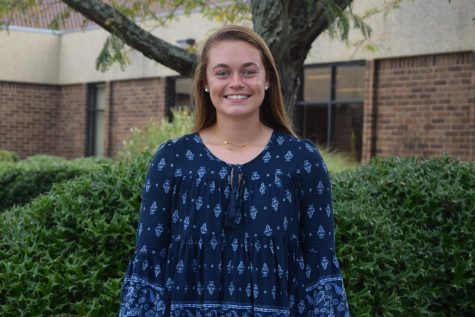 Erin Junkmann, Sports Editor
Erin Junkmann, Class of 2020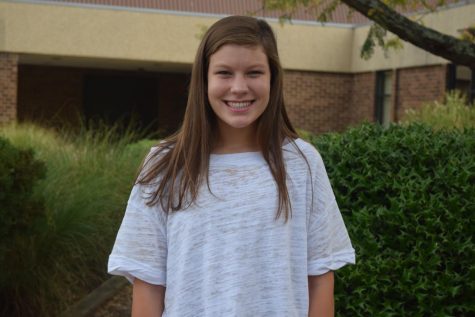 Zoe Kopidis, Midlo Scoop Photography Editor
Zoe Kopidis, Class of 2020