Midlo Field Hockey challenges the Jaguars
Midlo Field Hockey vs. Glen Allen in the 5B Regional Tournament
On Monday, November 5, 2019, the Midlo Field Hockey team traveled to Douglas Freeman High School for the 5B Regional Tournament. For the Quarterfinals, Midlo, seeded at number 1, rivaled the Glen Allen Jaguars, in hopes of progressing to the Regional Semifinals. After winning the title of 4B Regional Champions and progressing to the State Semifinals in the 2018 season, Midlo aimed to dominate the fierce 5B competition.
After an energized warm up, the teams took the field, and the whistle blew to start the game. The turf field allowed for fast-paced play and quick ball movement. The Trojans utilized cohesive passing and held a strong defense, but the Jaguars offered a quick and powerful offensive team. For the beginning of the first half, the ball traveled back and forth, resulting in no gains for either team.
Finally, with 11 minutes left in the first half, junior Riley Martin scored a goal for Midlo with an assist from junior Charlie Wilkenson, bringing the score to 1-0 in Midlo's favor. Midlo continued this streak with 3 minutes left, with a goal from sophomore Hayden Strausburg, assisted by Martin and Wilkenson. Strausburg kept up Midlo's momentum, scoring her second goal of the night with an assist from junior Bella McNulty. At the half, Midlo fans cheered as the score rested at 3-0, with Midlo in the lead. 
After discussing strategy, Midlo took the field, energized to keep up their dominance in the second half. Glen Allen quickly scored a goal off a fast break, bringing the score to 3-1 with Midlo still ahead. Both teams held strong throughout the half until Glen Allen managed to score back-to-back goals in the last 6 minutes, using their speedy offense to bring the score to a tie at 3-3. As the clocked ticked down, the score remained in a tie, as neither team managed to pull ahead, sending the game into a 15 minute overtime period.
The stakes were high as each team took the field in hopes of winning to progress in the playoffs. Both the Trojans and Jaguars gained multiple scoring opportunities, but the score remained a tie until the last few minutes, when Glen Allen gained a fast break around the defense. The crowd cheered as the ball sailed into the goal, resulting in a win for the Jaguars. This unfortunately marked the end of the season for Midlothian, as they fell to Glen Allen in the playoffs.
Although the season ended abruptly, Midlothian's still celebrates an overall winning season, with a 14-2 record. McNulty states, "I think that we had a very successful regular season and that a lot of things could've gone differently on Monday night, but I am happy and proud of us for our improvements. We grew as a team!" Midlo looks to come back with a new intensity in the 2020 season. 
About the Contributors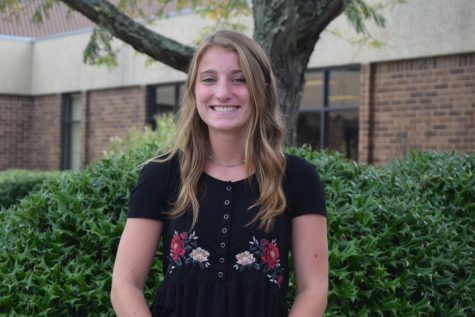 Maddie Burke, Editor-in-Chief
Maddie Burke, Editor-in-Chief, Class of 2021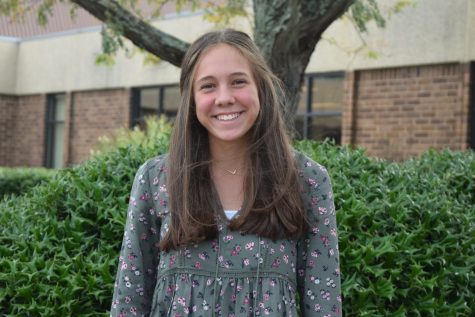 Lauren Cassano, Midlo Scoop Staff
Lauren Cassano, Class of 2022