Coin Wars prepares Midlo to battle for a good cause
Throughout the thrilling week leading up to Homecoming on Saturday, October 5, 2019, Midlothian High School participated in a friendly competition of Coin Wars. All proceeds go to Children's Hospital of Richmond, benefiting those currently undergoing treatment. The fundraiser not only sheds light on the importance of raising money, but provides a platform to bring the fierce rivalry out of each class. 
In past years, Coin Wars has proven a successful event in properly fundraising within the Midlo community. As the battle of the spare change took place during all lunches from October 1st to 3rd, students dropped coins into their grade level's designated jar. Without a doubt, every coin mattered in contributing to the grand total, for each one represented valuable points. However, there was a twist; paper money held the mighty power of eliminating points from the desired class. The higher the dollar amount, the more points subtracted. Since each jar held absolutely no maximum capacity, students started to take the challenge quite seriously. As word spread that the coin amounts of each class had increased, students of all grade levels increased donations to the cause. 
Ultimately, seniors pulled through at the very end, causing them to emerge victorious with a whopping $118.03; sophomores followed closely behind with a total of $117.20; juniors came in third with $59.83; and in last place, the freshmen collected $36.66. As the class of 2020 took the lead, they rejoiced in the added bonus that their generosity helped them at the first pep rally of the school year, held on Friday, October 4, 2019. Along with the boost towards winning the coveted spirit stick, seniors received immense praise from their fellow peers, taking pride in their philanthropic accomplishment.  Spirit Coin Wars left a lasting impact on the Midlothian student body, while helping others at Children's Hospital of Richmond, truly a win for all.
Leave a Comment
About the Contributor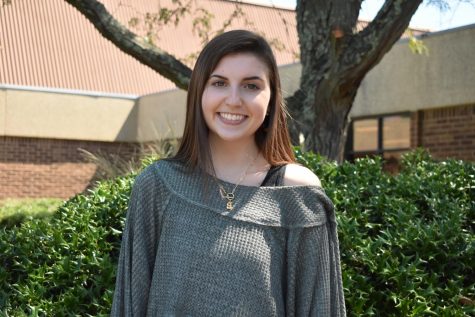 Bridget Tracy, Editor-in-Chief
Bridget Tracy, Editor-in-Chief, Class of 2022

Senior Bridget Tracy has been on staff for three years, and continues to write high-interest articles,...