Midlo girls volleyball falls to the Titans
Midlo vs. Cosby Girls Volleyball
On September 19, 2019, at 7 p.m, the Midlothian High Girls Volleyball took on the Cosby Titans. Prior to the game, senior captains Mary Courtney Hettinger and Olivia Ibanez led their team in warm-ups, followed up by Coach Sherman Chung rallying the girls and going over the game plan. 
Midlo took the court with high hopes to maintain their two year winning streak against the Titans. With their heads held high in the first quarter, the first set took off with a serve from Midlo libero Ella Stroud. The Titans took the lead in the first few minutes of the game, with Midlo falling close behind, but a block by junior Rylee Moore brought the score to a tie of 6-6. Utilizing aggressive blocks and fast dives, the Titans ended up winning the first set with a score of 25-19.
After this loss, Midlo huddled around Chung and broke with a new energy, determined to even out the score in the second set. The set started out tight, as each side fought to take the lead. The score rested in a tie until Midlo pulled ahead, bringing the score to 15-10 in the Trojan's favor. Midlo maintained the lead, winning the second set 25-15. The team and crowd erupted into cheers. 
Midlo and Cosby broke for the third set with the intent to break the 1-1 tie. With an intense start, the score remained even. Both teams fought hard, resulting in long rallies and many dives from each side. Ultimately, Midlo came out victorious, with the close score of 25-16. 
At the start of the fourth set, Midlo hoped to maintain their 2-1 lead. Midlo started strong, leading 14-9. Following a timeout, Cosby managed to close the gap, tying the game at 20-20. After an energetic set from both sides, Cosby won 25-22. 
The close game sent the girls into a fifth set. Tensions were high, as this set determined the winner of the game. The first team to receive fifteen points and win by two would claim the title of victor. Fired up and ready to continue their winning streak, the girls stayed keen and ready to conquer the Titans. After numerous rallies and a game of cat and mouse, the refs blew the whistle signaling the end of the game. Due to small slip ups and a lack of communication, Cosby emerged triumphant. 
Although the Trojans ultimately suffered a disappointing loss, they still played an intense game with outstanding passing and teamwork. Following the loss, Stroud shared, "It sucks to lose to Cosby, but we needed it, because now we are working even harder, communicating more, and we are bonding as a team better." They plan to bounce back from this loss and dominate their next match, which will take place on Tuesday, September 24, against the Monacan Chiefs. 
About the Contributors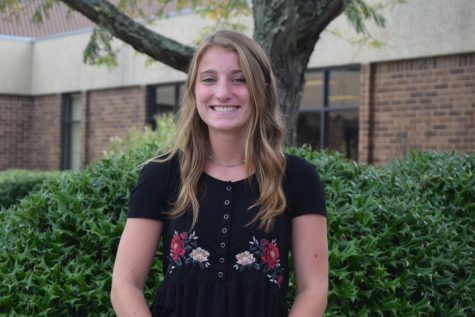 Maddie Burke, Editor-in-Chief
Maddie Burke, Editor-in-Chief, Class of 2021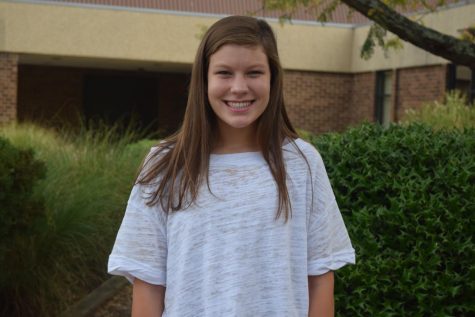 Zoe Kopidis, Midlo Scoop Photography Editor
Zoe Kopidis, Class of 2020